This Tuesday was full house at innospace, because of the 7 new students from the Global Digital Innovation Program (GDIP) in collaboration with the Design Factory in Tartu, Estonia, who are now part of innospace as well.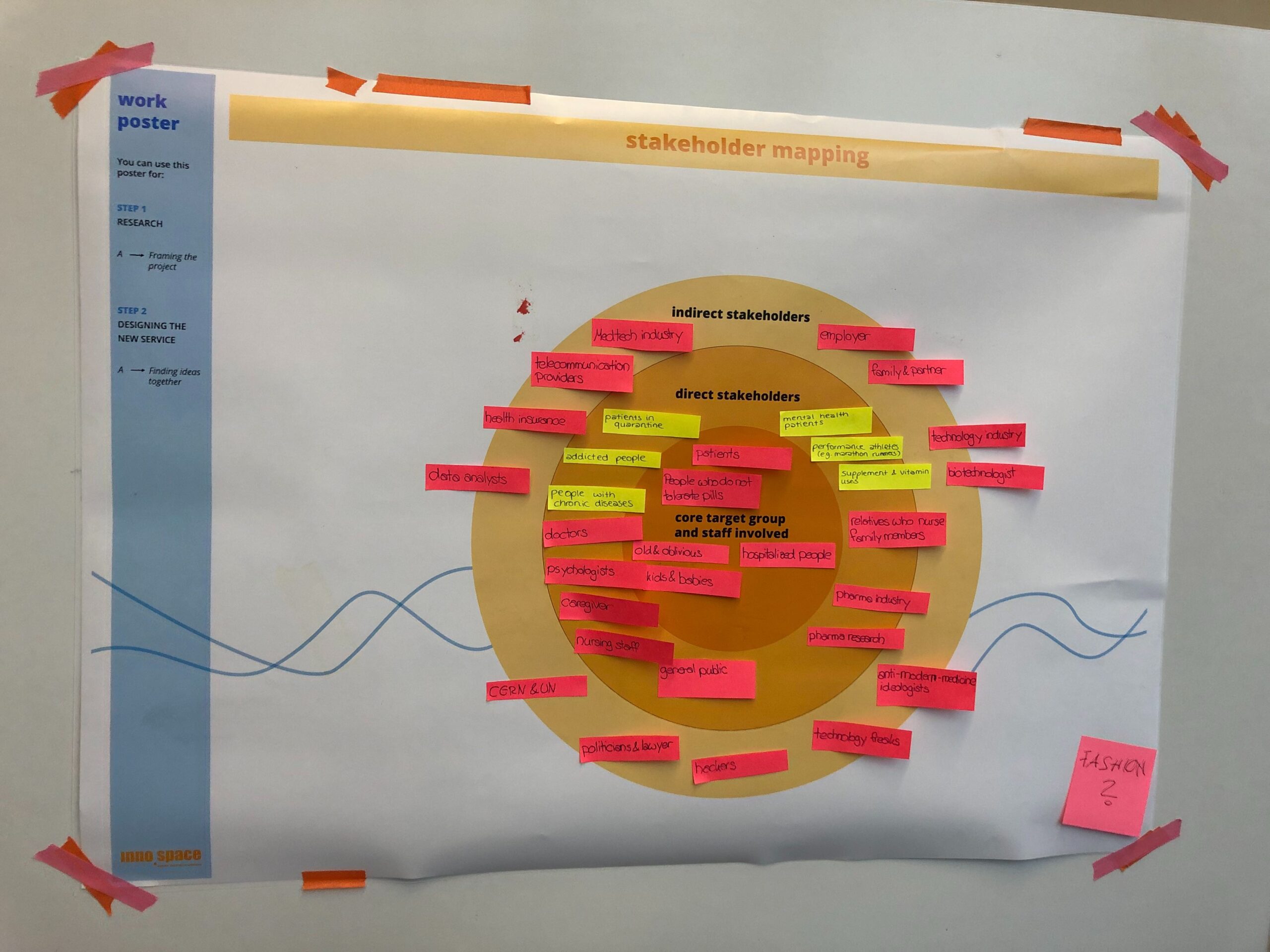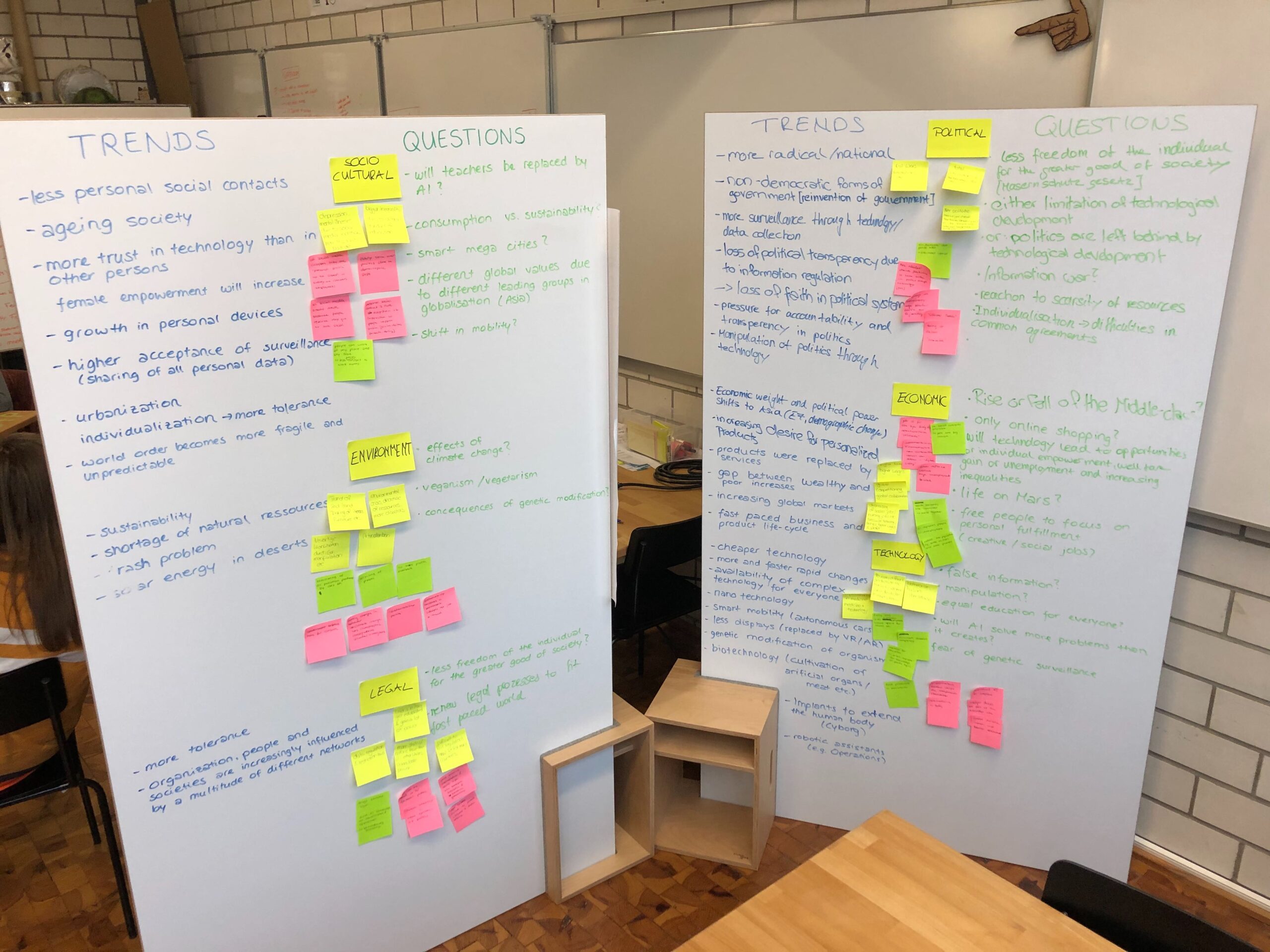 During the week we worked on our Stakeholder Map and the Future Scenario. It's about how we can imagine the future in 2030 in political, economic, socio-cultural, technological, legal and environmental aspects. After some research about the future trends in the next few years based on statistics and forecasts by scientists, we did a short ideation session and collected as many ideas as possible in 120 seconds to each of the aspects you can see above.
Besides a few crazy ideas like life on Mars or other planets or a completely new way of mobility, of course, realistic and usable ideas came up that we can imagine will happen in the future.
Our next steps will be to specialize on one user group so that we can create a prototype specifically for it. For the user testing we have to consider in which way we want to do it, because there are several opportunities how to catch the interest of an user and how to explain the product most briefly and clearly. We are looking forward to turn on the prototype mode again as we did it at the two weeks in CERN.