CB-Neath
Our Future is build today

A team from Porto Design Factory working on A3 CBI 2018/2019

"In Nature Nothing is Lost, Nothing is Created, Everything is Transformed"

Antoine Lavoisier
We are a team of 2 students from Porto Design Factory, from a background in science and engeneering, working in the UN sustainable development goals 6 (clean water and sanitation) and 14 (life below water). Our goal is to connect CERN technology to everyday life and create a better world for everyone!
If we do not stop the constant pollution of the oceans, 2050 could be the end of life as we know it…
Help us create a better world!
Our Research & Idea Development Updates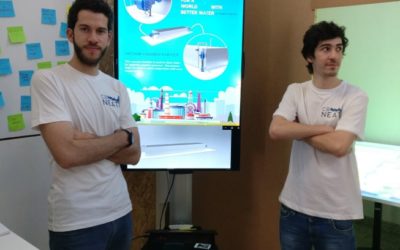 The Open Day at Porto Design factory was the ultimate challenge. Our goal was to create a real model of our prototype and show it to the entrepreneurs who would visit us. We decided to create a minimalist mockup and with the help of a vertical projector, we...
read more