The Open Day at Porto Design factory was the ultimate challenge. Our goal was to create a real model of our prototype and show it to the entrepreneurs who would visit us. We decided to create a minimalist mockup and with the help of a vertical projector, we designed an animation of our solution.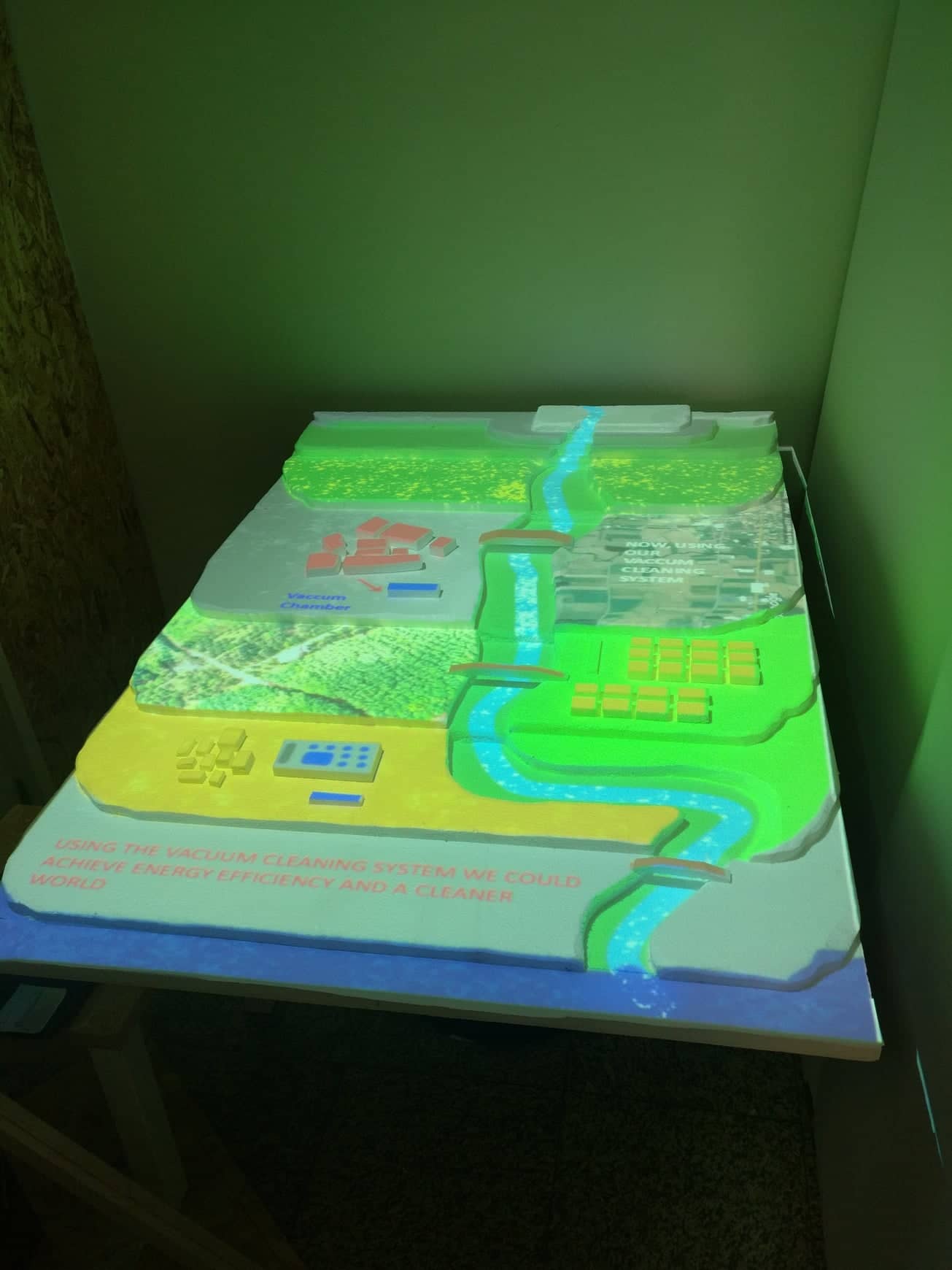 This idea of ​​an iterative model arose from the fact that our team wants to make the operation and application of our solution easy to understand. The day was full of small presentations and we got very good feedback from all the people who approached us.
One person even approached us saying that our solution could be used for the production of electricity, something for which it was not designed! We established contact with companies and people who showed interest and concluded that this project has the potential to continue.