One of the major problems we researched in NYC, was the traffic. Even though a large chunk of the population uses subway and public transport for commuting each day, packed up roads remain a large issue in the city. One major cause of traffic and lack of parking is delivery trucks. They carry thousands of mail and packages every day filling the already crowded roads. 
The delivery system also has many flaws. Loss of packages, damage, theft, and many more issues are common experiences that even the members of this team keep facing whenever they decide to shop online or send packages to someone living far away.
We saw the opportunity to use this challenge to improve the lives of New Yorkers, so we hit the tech cards in search of something that could help us solve this. We were fascinated by the Train Inspection Monorail technology, and the CERNBot was our team favorite tech-card, simply for the potential they had to offer over various sectors.
So we went back and researched how a package is delivered, what goes into the delivery system from the minute someone clicks "buy" on their cellphones/computers. What are the different steps and stages in the delivery process? What are the obstacles faced during delivery? When does this package get delivered? This research brought to light the many scenarios where if the package wasn't delivered there were multiple hoops the user had to jump through to re-order, replace or get a refund and there were only two paths in which the user was completely satisfied in the first instance. (See image below)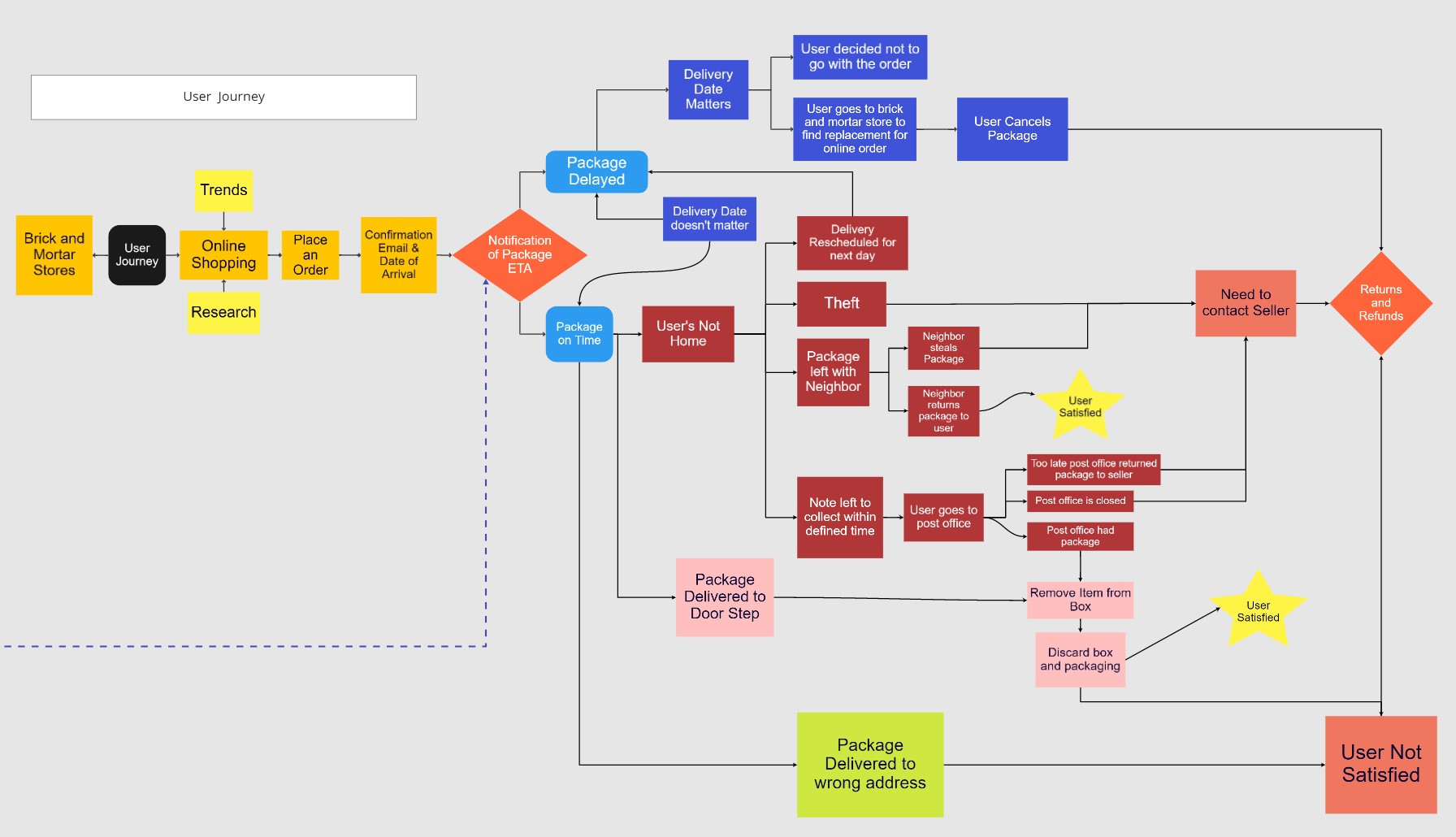 Image: User Journey and Problems faced
The core problem we identified was simple – NYC needs an efficient way to have a package to be transferred from a warehouse to the user without it being stolen, damaged by the weather, or lost in transit. Plus, a way to reduce the amount of cars on the roads. 
It was absolute fun to imagine a future where things would be more advanced. However, when we dived into the STEEPLE framework, we realized the big futuristic change is prompted by smaller innovative habits of the present. Minor as well as Major changes towards sustainability and development eventually lead to such a better desirable future. 
With this thought in mind, we felt that the future could be sustainable and developed, but most importantly, we could tackle major issues of climate change, global warming and extreme urbanization and simply survive if we change our habits and lifestyles. All factors that we discussed are shown in the image below: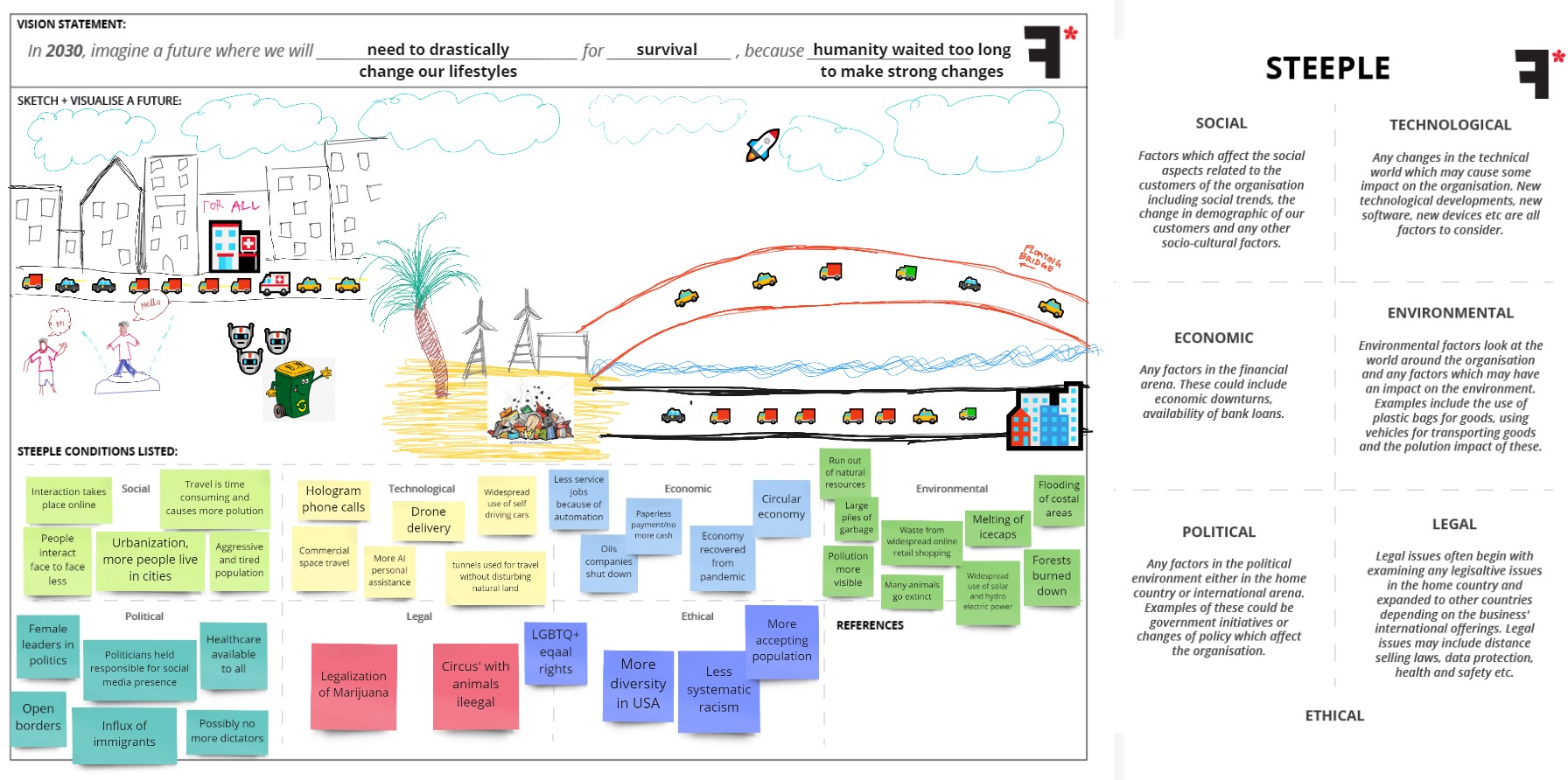 Regular Team Snapshots:
If you ever see Maryia, you should definitely ask her about feedback on Verizon and it's Internet Services! It won't be pretty.

Also, we have our beautiful Gracie who was dressy in this particular meeting as she was off to another event,

And Karen was just "Joy"ful to be there!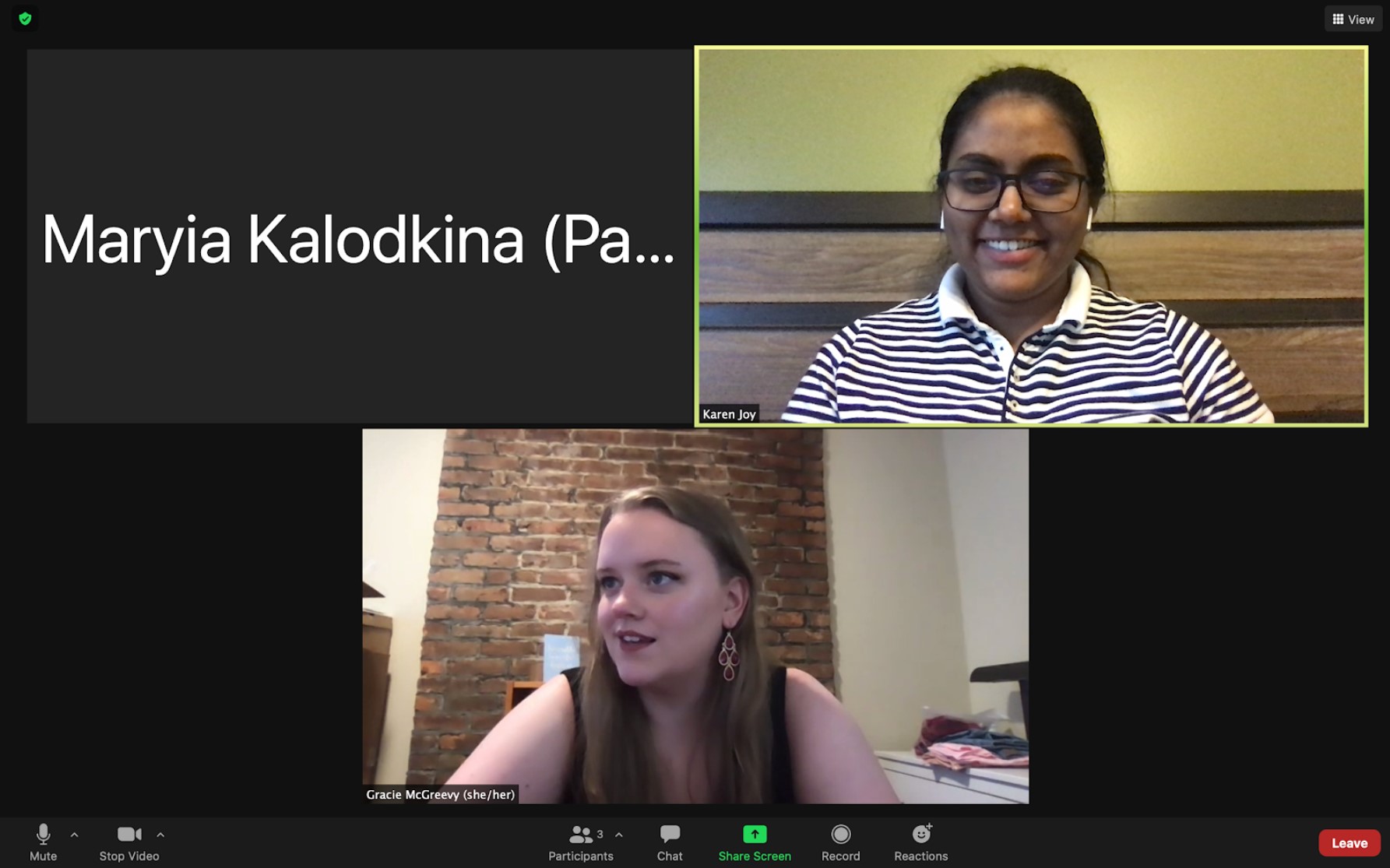 Highlight:
Dive into older posts and you will find Team Wired also has a lovely cat on our team who is the most valuable member and keeps making appearances! This month, Noodles just decided she would start texting on our Slack channel and fix timings for us!

Quote of the week:
"The secret of change is to focus all of your energy, not on fighting the old but on building the new"
Socrates
Next Steps:
Diving deeper into Design!
Best,
Team Wired