The last days before the final presentation our motto was: practice, practice, practice. The closer the day got, the more nervous we got. We hoped nothing would go wrong, since a virtual presentation was new to all of us.
When the day finally arrived and we had tested everything technical half an hour before the start, everything that could go wrong went wrong. But if the dress rehearsal goes wrong, then the performance must be good. That's at least a German saying 😀
And it became true, we all did a really great job and had the opportunity to present our amazing outcomes to people all over the world and of course, we finished the presentations traditionally with a firework clap.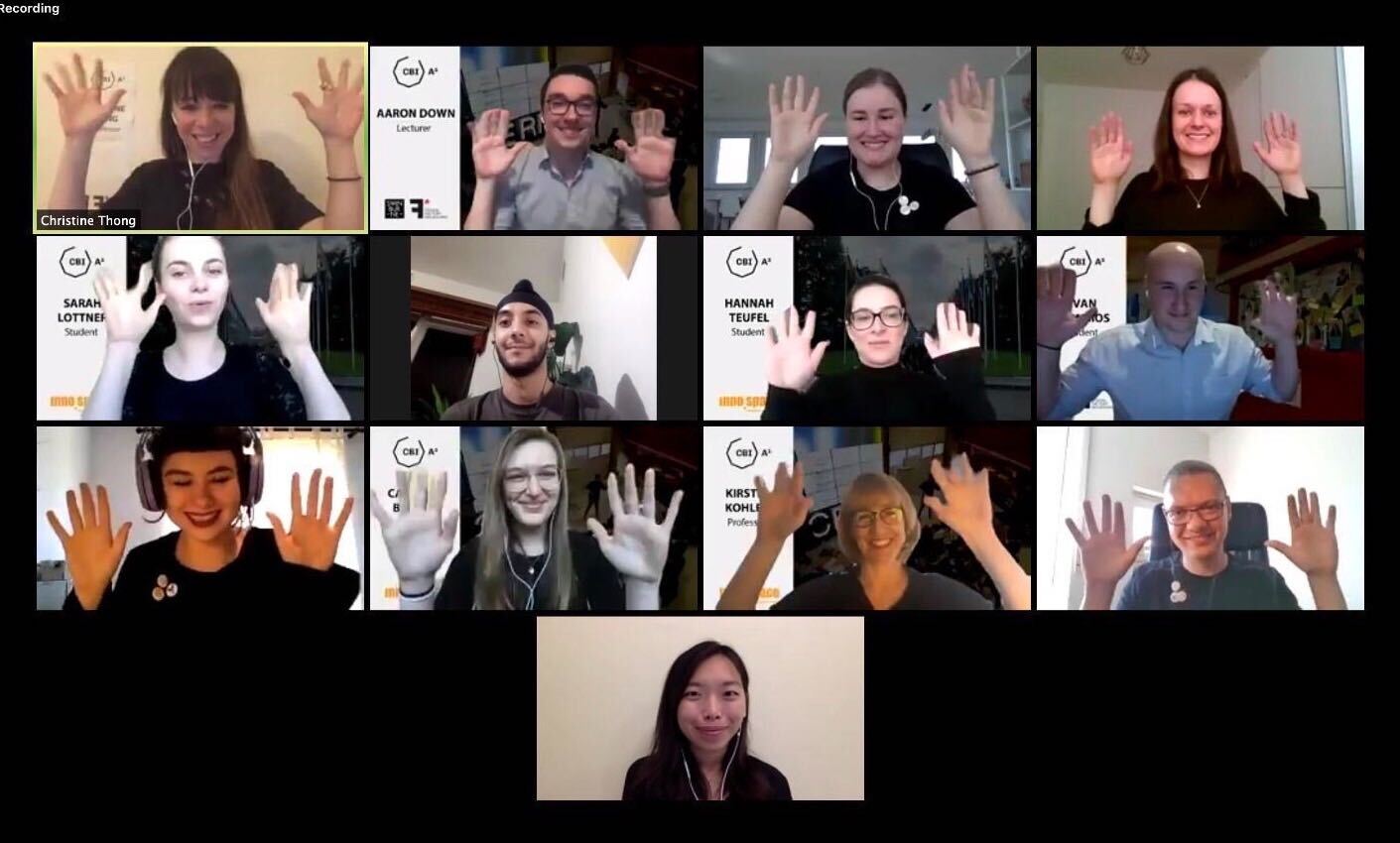 We have received a lot of useful feedback and also contacts to which we can turn in the future, for example to further develop the modified antibiotic for transdermal absorption, which is a really challenging part of our so-called moon shot project.
This is one advantage of the whole situation with virtual working. We were able to get a little bit more of the CERN feeling back because the live presentations of innospace were together with the presentation of Team ASE from Melbourne.

Unfortunately the presentation of Team Metro from New York took place later, because it was still in the middle of the night at that time.But on the next day, we all came  together and celebrated, before we headed up to our final final step of the CBI A³ project: the Whitepaper.
Since we are so deep into our concept idea, it is just writing down and putting everything in the right order that even someone who has never heard of our project and its progress knows what it is all about. We are very happy about what we have achieved and learned during the whole project. We know now that we can rise above ourselves and maybe in a few years you will hear about a new super cool medication device called SiMA coming onto the market.
To conclude the project we will prepare an outstanding SUDS together with Team Clash. And we hope that this will also give the other students of innospace the opportunity of a short trip to CERN ideasquare. Virtual of course. Maybe they feel the same way we did and they can no longer hear the word ideation after this evening 😀 Just kidding, it was an amazing time with all the CBI Teams and Teachers 🙂