The week the deliverables kept us quite busy, so forgive us for taking a little longer this time to write a post. Since we haven't worked on the poster for the first two weeks, we were a little freaking out, that we only had one week left to finish the video and do the poster. The TTeam didn't say anything at the LGM on Tuesday, but we are quite sure, that they were worried a little as well. But that made us all even more excited on Thursday, that we were able to do an almost finished poster in only two days. You can se the pre-finished version below. We are quite happy already with the content, we are only still figuring out the colours and the design, which is always a difficult part for us. But since we have still a few days to go we are sure we can make something great out of it until then.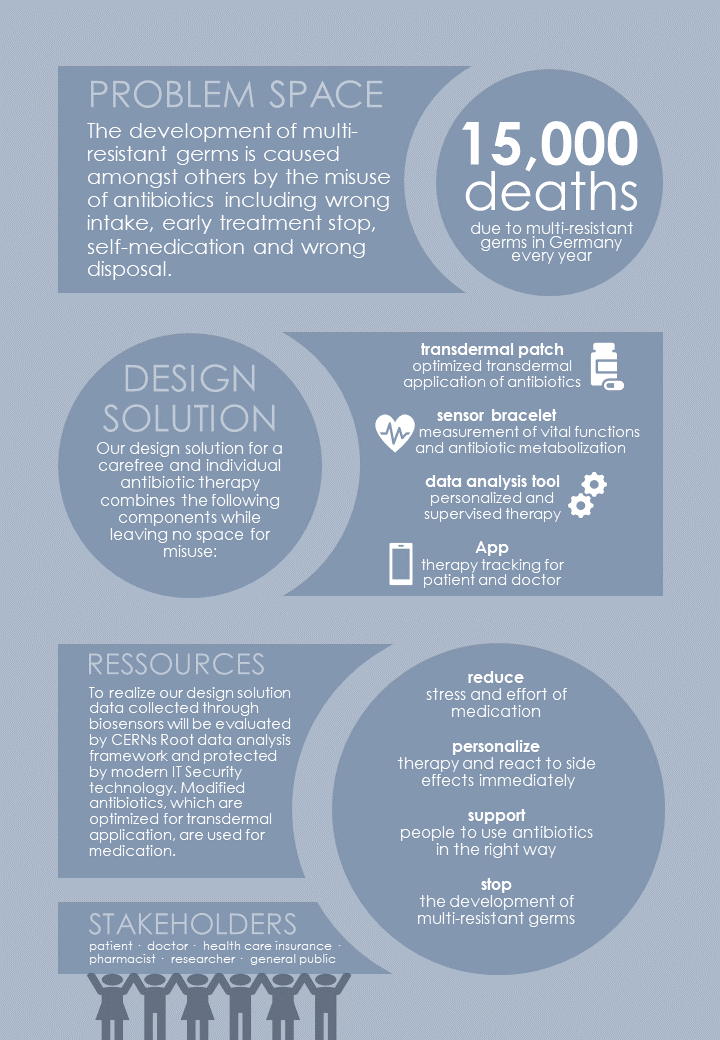 The second thing we worked on, is the video. After we changed the text a Little last week, we are now full into making the animations for it. And, of course, the audio files, which turned out to be more nerve wrecking than expected, I mean who can talk in the same voice for like 3 minutes? It might sound easy, but have you ever tried? It's not as easy as you think 😀 To make you a little more excited about how the final video turns out, here's a little preview, I am affraid but it's without the audio so far. 😀 
Besides working hard on the deliverables, the TTeam encouraged us to be more proud about what we have achieved so far. It turned out to be a little outbreak to feminism and that we as girls sometimes think that we always have to proof the other first why the should be proud about what we have achieved before we are even proud of it ourselves. So from no on we try to be a little more confident on how far we have come so far and we hope to keep this spirit until the final presentation, because: 
Hand in the video and the poster and start working on the presentation. The final showdown is getting closer!
Time to go until the final presentation