This week it was really quiet at inno.space in Mannheim …
After spending two weeks at IdeaSquare in Geneva all the team members were busy catching up on other classes.
BUT we finally reunited on Thursday to look through all the ideas we generated in the last two weeks and to get input on creating our first Whitepaper. The week ended with Christmas SUDS organized by the ME310 Team. There we repeated our final presentation for all the inno.space members and got to see what the ME310 Team did during their time at Stanford. We had a great time enjoying Raclette and hot wine while reviewing some of the pictures from Geneva.
The following picture shows Team Bee at Christmas SUDS with their Secret Santa gifts.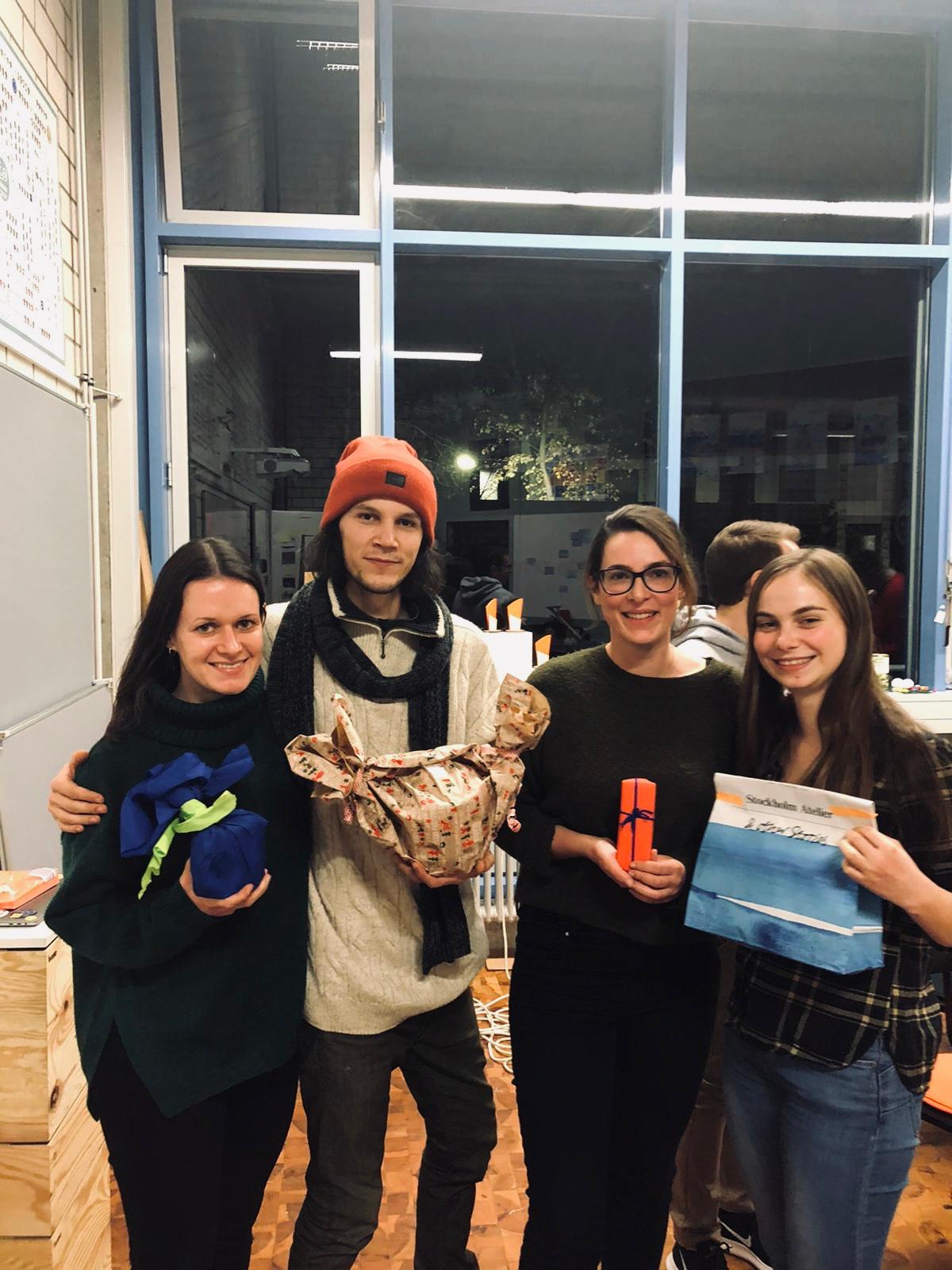 We are planning on calling our buddy teamnext week before the Christmas break. And even more exciting: we are going to decide on our final idea next Thursday !!!