After the 4-week festival, we had much more knowledge and direction for our project than when we had started. The following is a summary of our concept and design direction:
Problem Space:

 

The main problem space that we are exploring is excessive traffic, which causes large amounts of greenhouse gas emissions and issues for the citizens of New York City.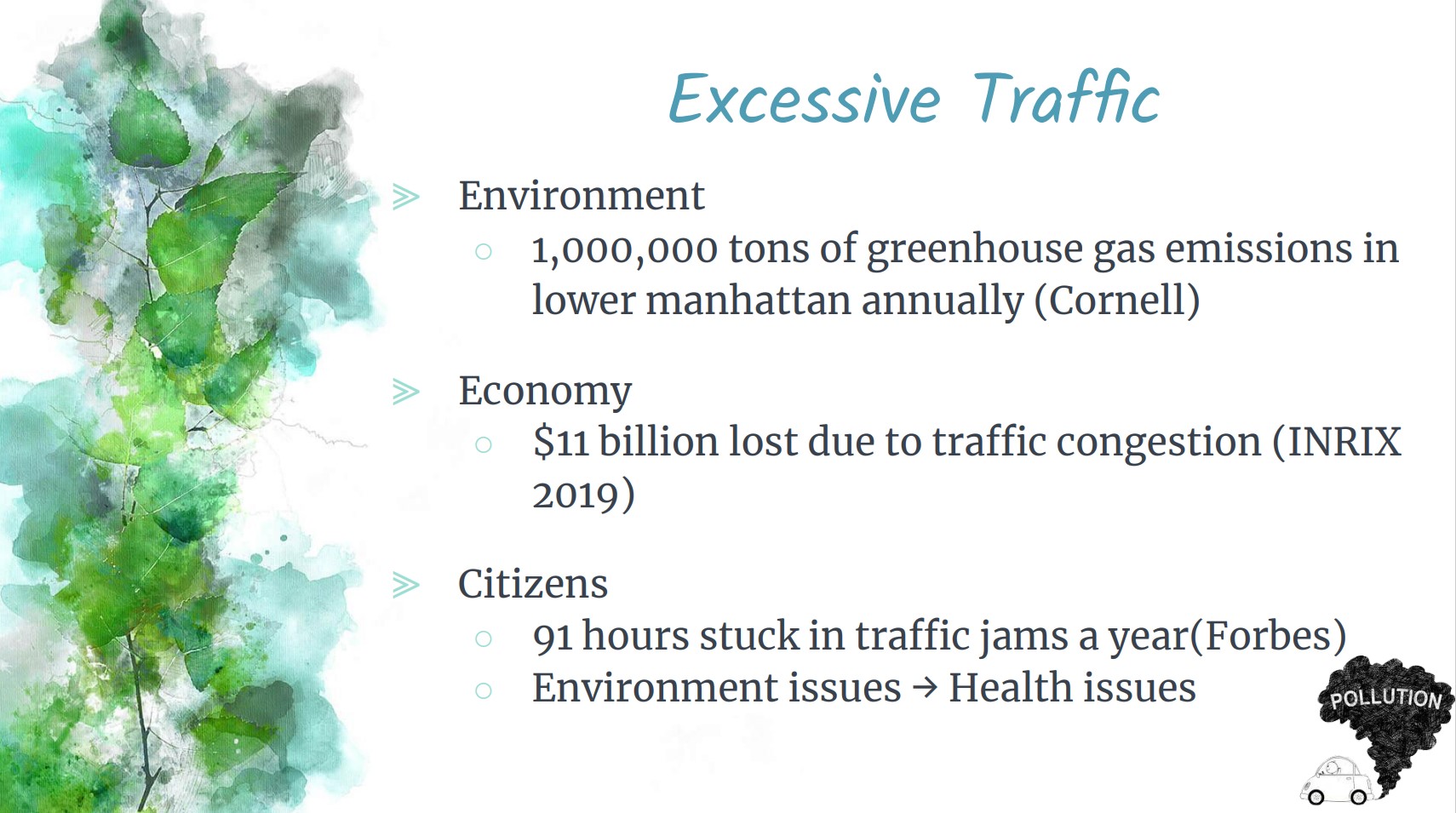 Pollution from traffic sources in NYC contributes to 320 premature deaths and 870 emergency department (ED) visits and hospitalizations each year. The largest impacts are from trucks and buses which make up 12% of the total traffic. 
Future Scenario:

With the current stats we have, the future 2030 vision doesn't look like something you would want to be a part of. 

The latest update to the study by CE Delft projects

shipping emissions to increase by up to 120% by 2050

if other sectors decarbonize successfully. 




In 2030, we would have to bring about drastic changes to simply survive. And that raises the question of how if we can bring few, even if uncomfortable yet necessary changes today, we won't have much to worry about in the future.
This brings us to

our proposal

:

An underground delivery system – which provides a new more efficient and eco-friendly way of delivering packages in NYC thus reducing traffic and therefore carbon emissions.

This underground delivery system will help multiple stakeholders such as online shoppers who want to receive their packages efficiently by avoiding damaged, lost, or delayed items, as well as citizens who will benefit from an easier commute and better air quality. 

At the end of our festival, the features and functions that we concluded this underground system would have are:
The feedback we received from the Halfway Showcase brought to light more points of research that will help us as we continue to develop our system.
We had a bunch of questions to start with and we also broke down all feedback we got into categories that the team has already begun exploring. In the next few weeks, we hope to have answers to few pressing questions and also final design changes before we head to a design freeze and begin building the system for real.
Regular Team Snapshots:
While breaking down and turning our feedback into action points for the 2nd half of this beautiful project journey, we decided on following the "DOT" method to vote and also to mark ideas we've completed researching on as individuals – Picking the DOT color led to a silly but fun conversation on the MIRO board! 

Highlight:
The Highlight was the feedback we got – It has given us a fresh perspective and some much needed direction as we power through the second half of phase 2.
What Team Wired believes in is – No feedback is bad feedback when taken constructively!
(Speaking of feedback, here's Gracie showing off her old school way of taking notes, and therefore being unable to copy it into a Google Doc)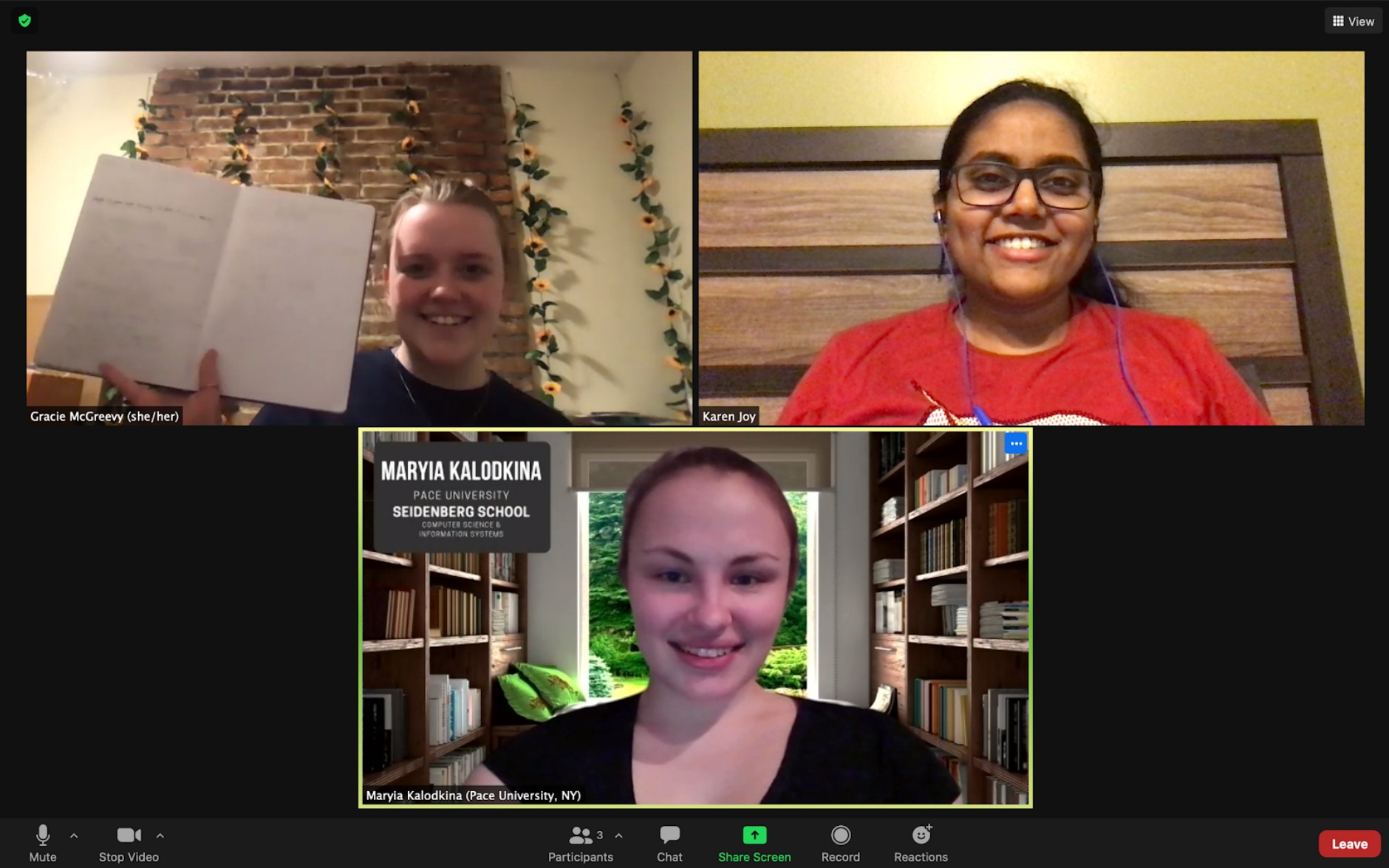 Quote of the week:
 Feedback from one of the presentation guests inspired us to broaden our view of the solution space:
"A higher cost is ok if it's proportionate to the impact"
-Noemi Glisoni, Collège des Ingénieurs Italia
Next Steps:
We plan to implement the feedback given, reiterating the design accordingly. We also plan to look into possible collaborations with different stakeholders to gather concrete numbers to add to our existing concept hypothesis!
Thank you!
Team Wired