Meet SOL… v1
In one of the last milestones, the design detail presentation, we introduced SOL!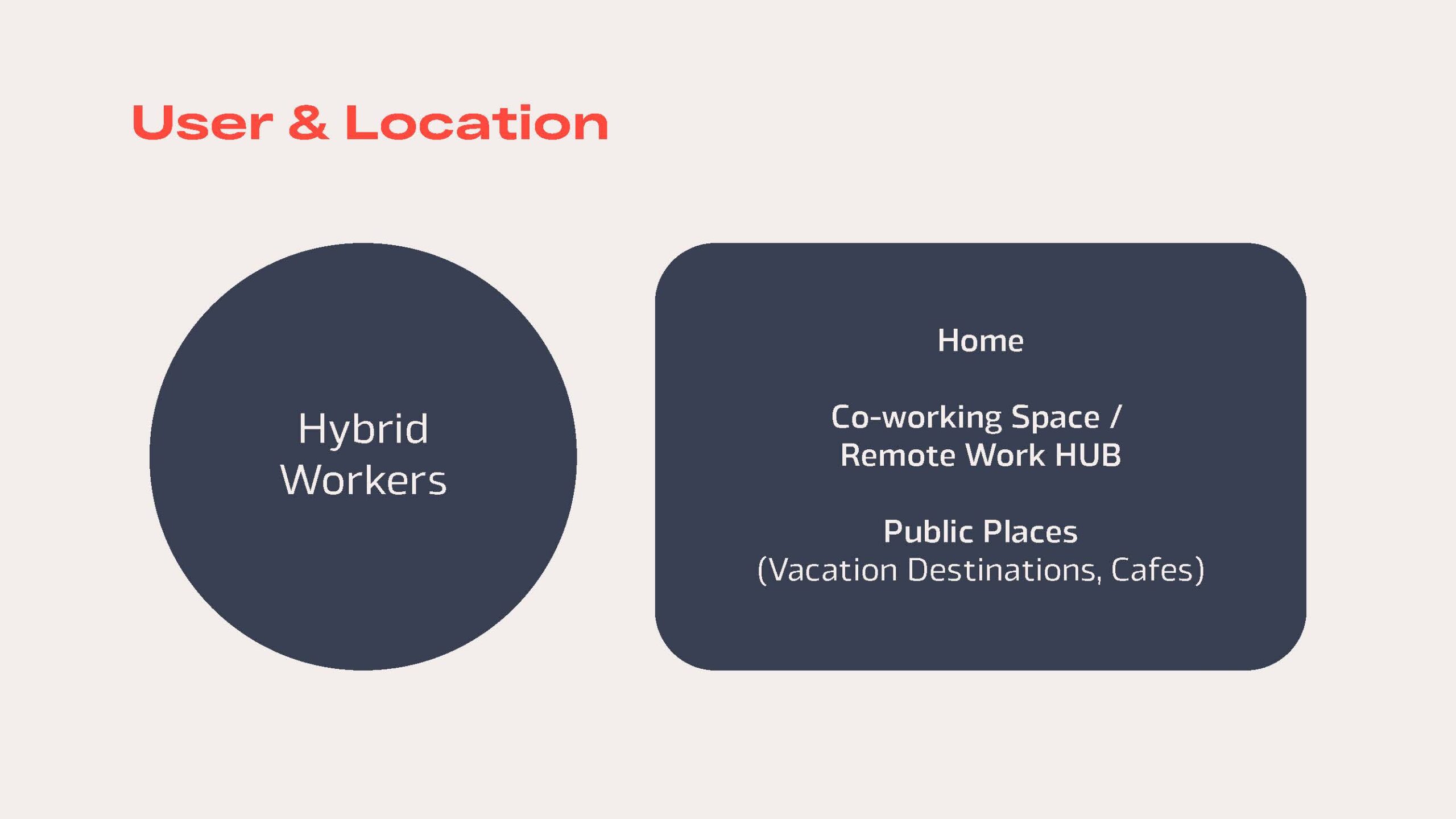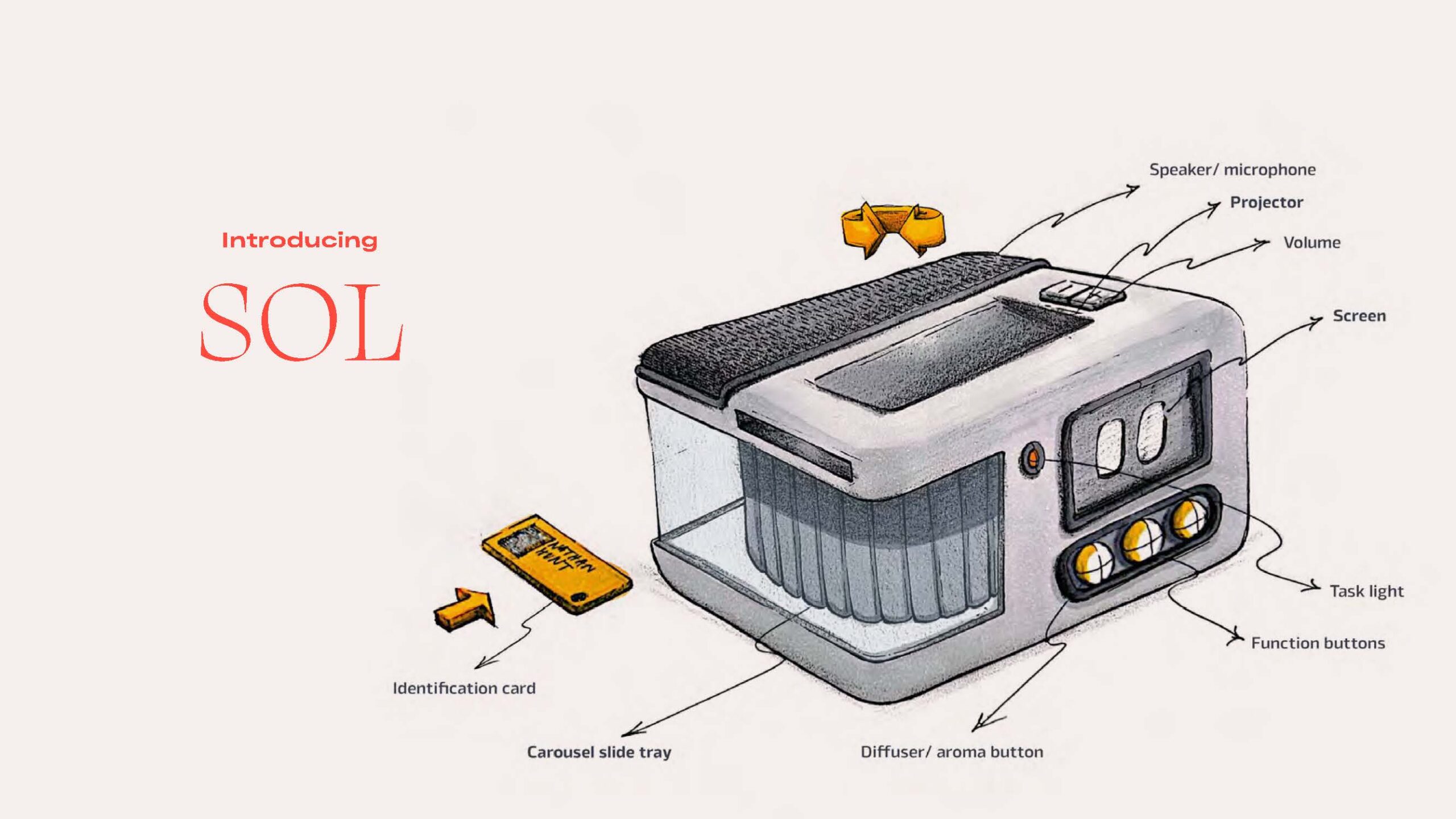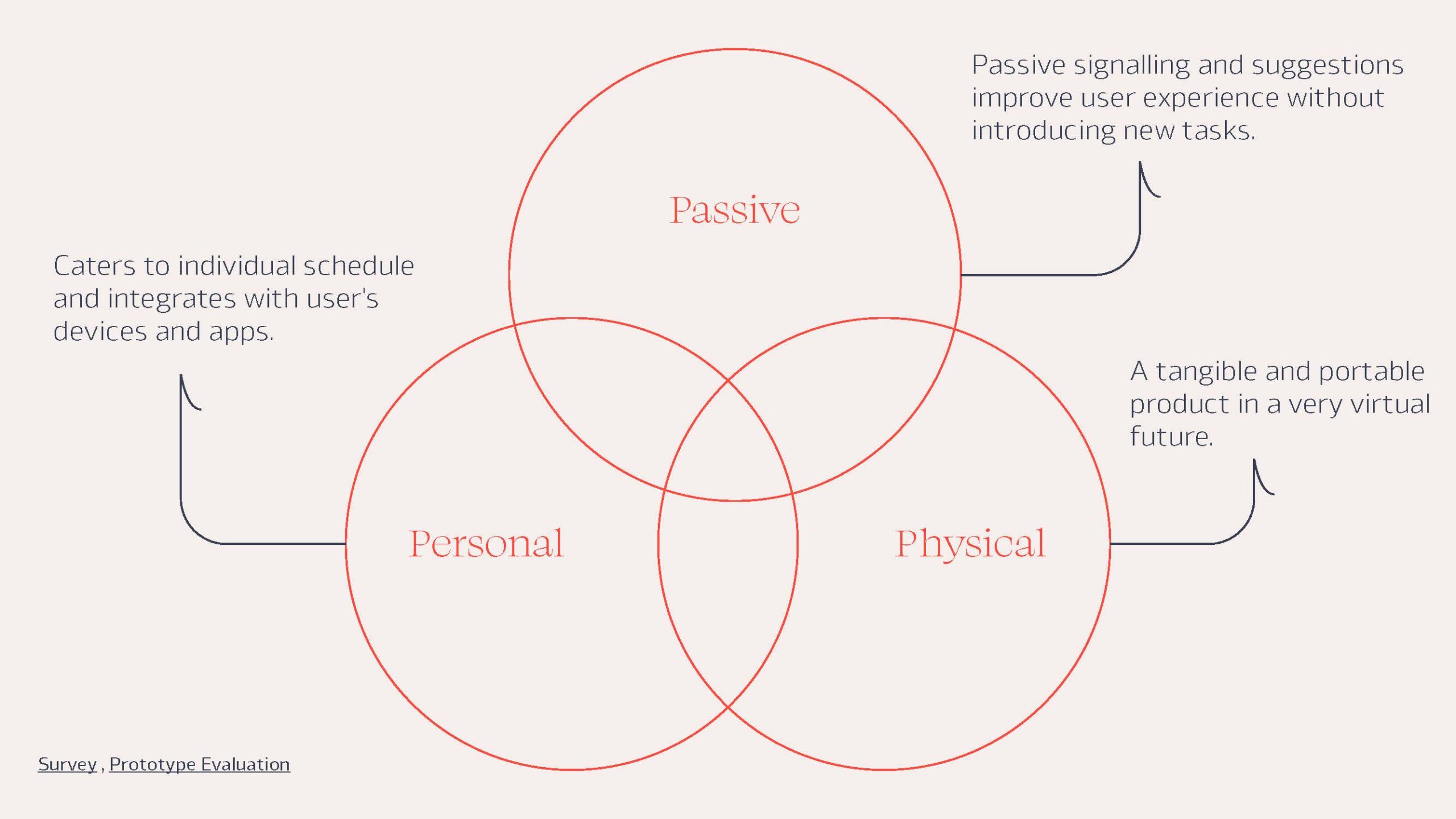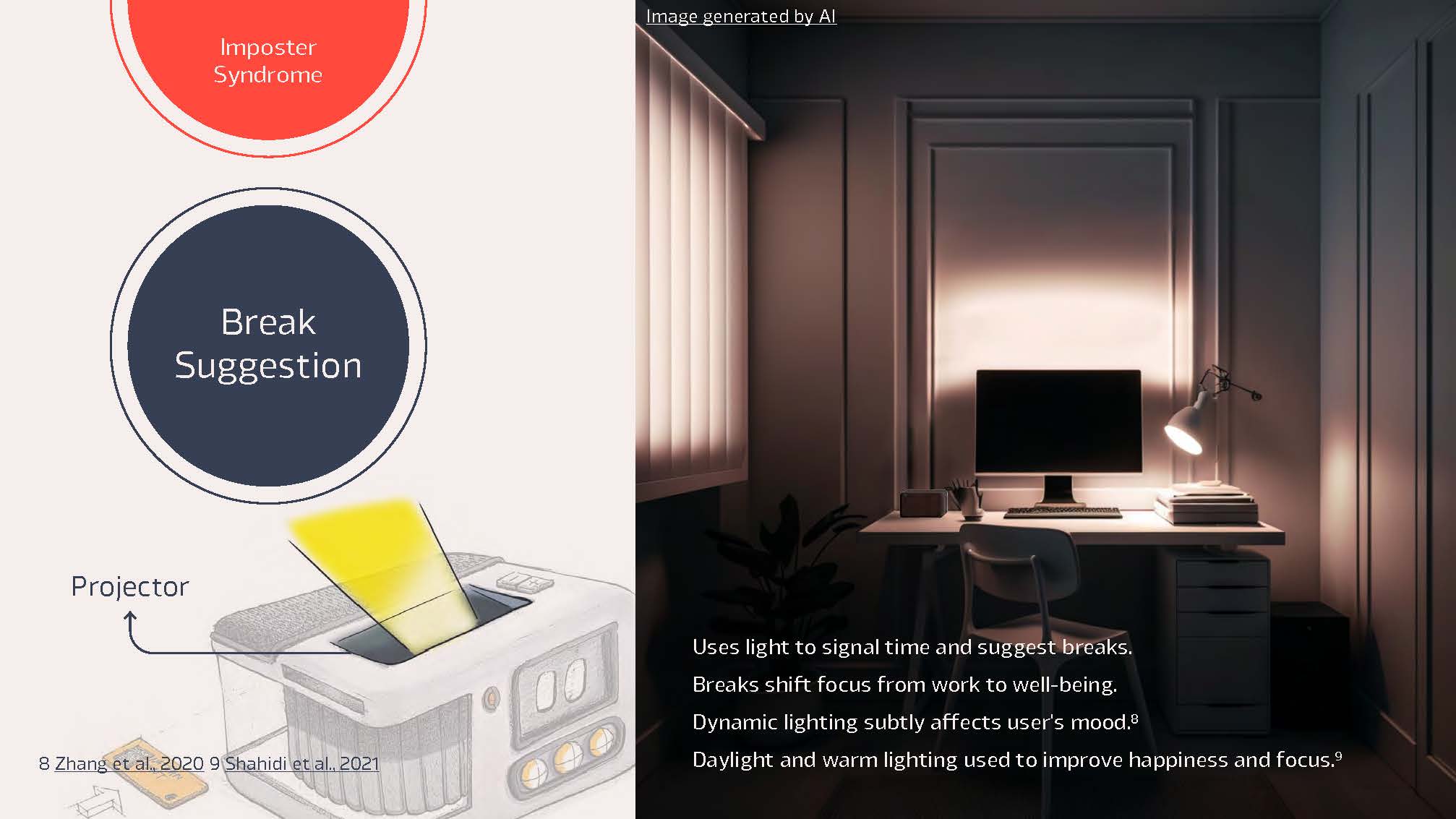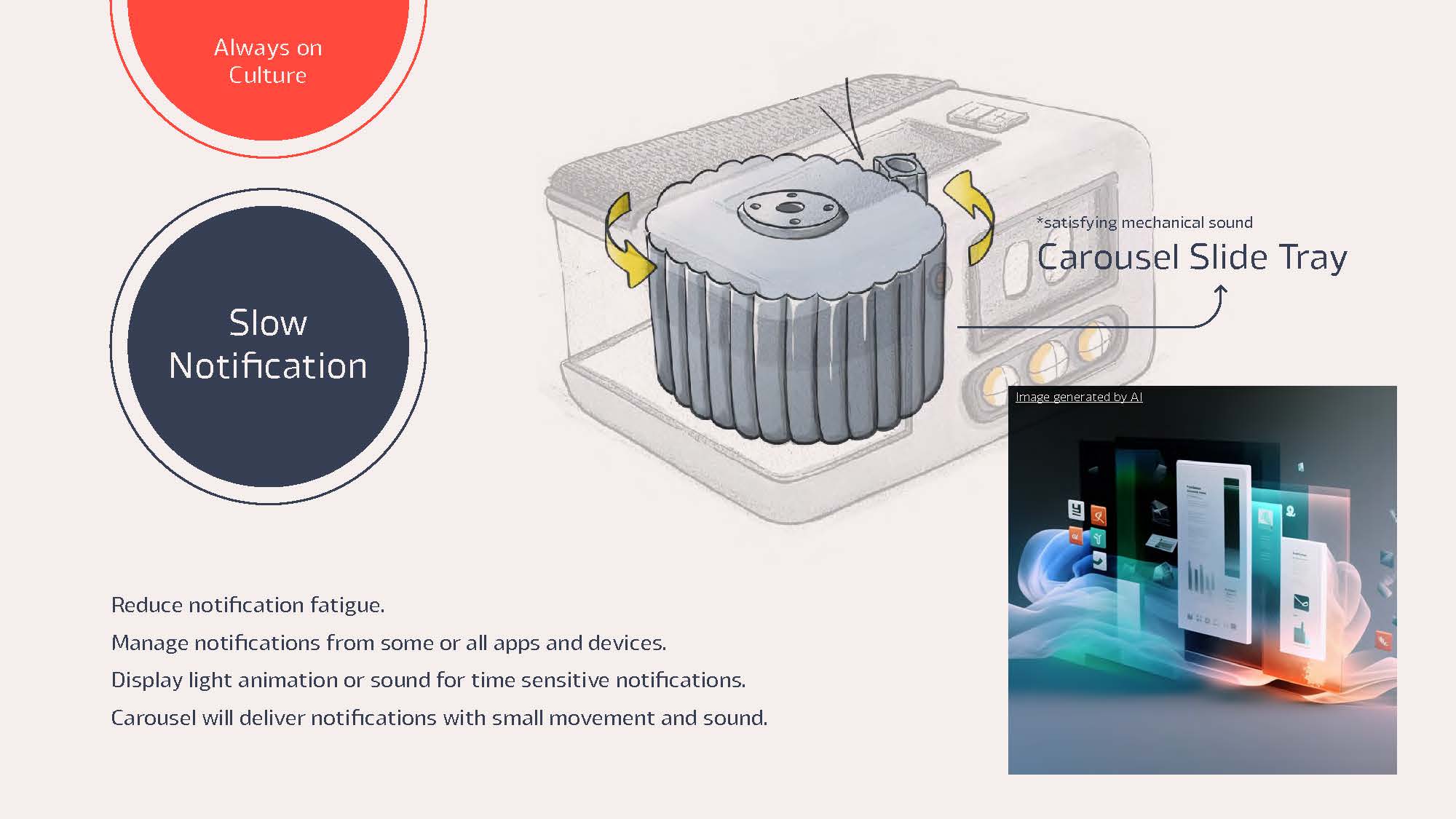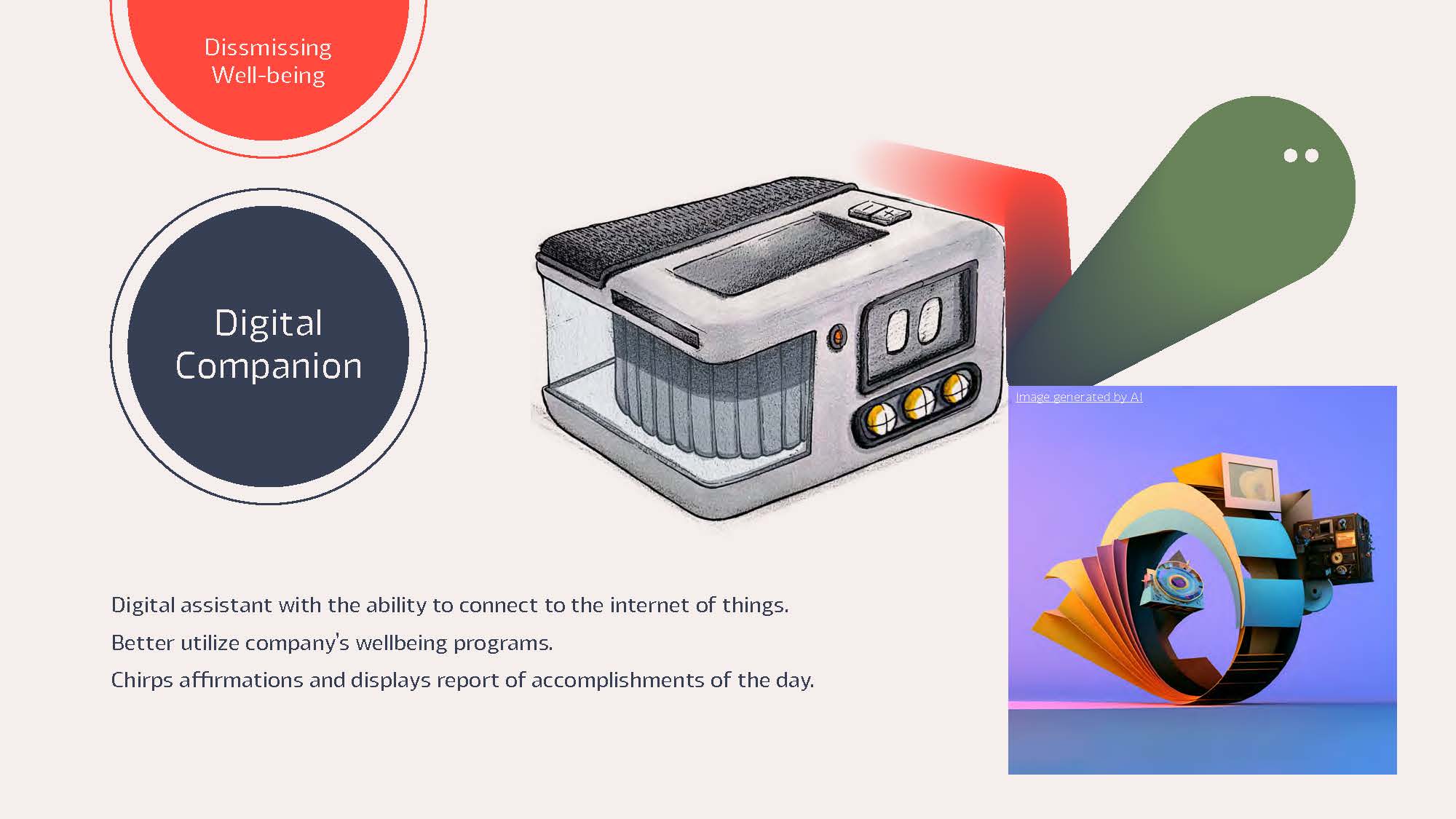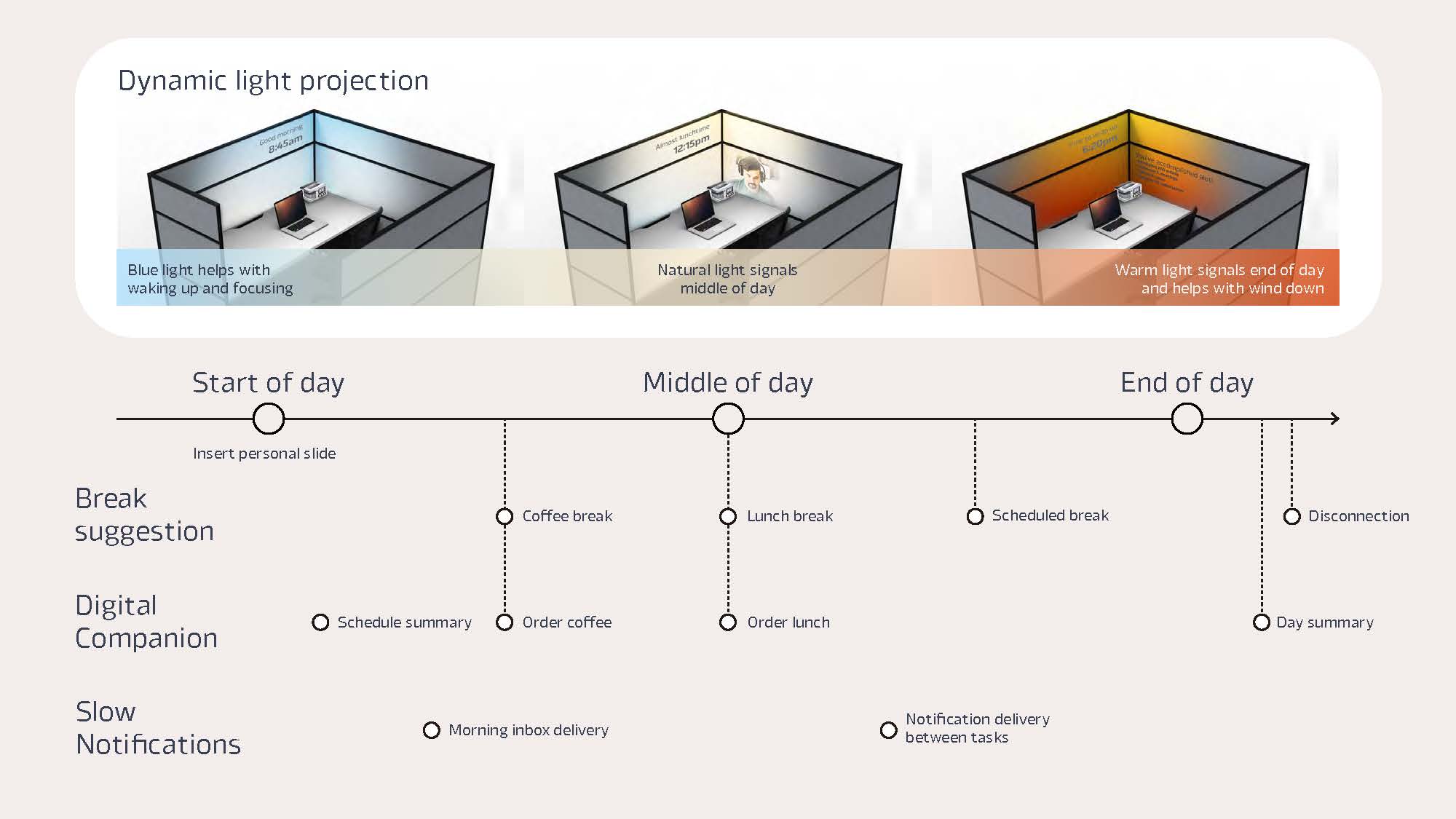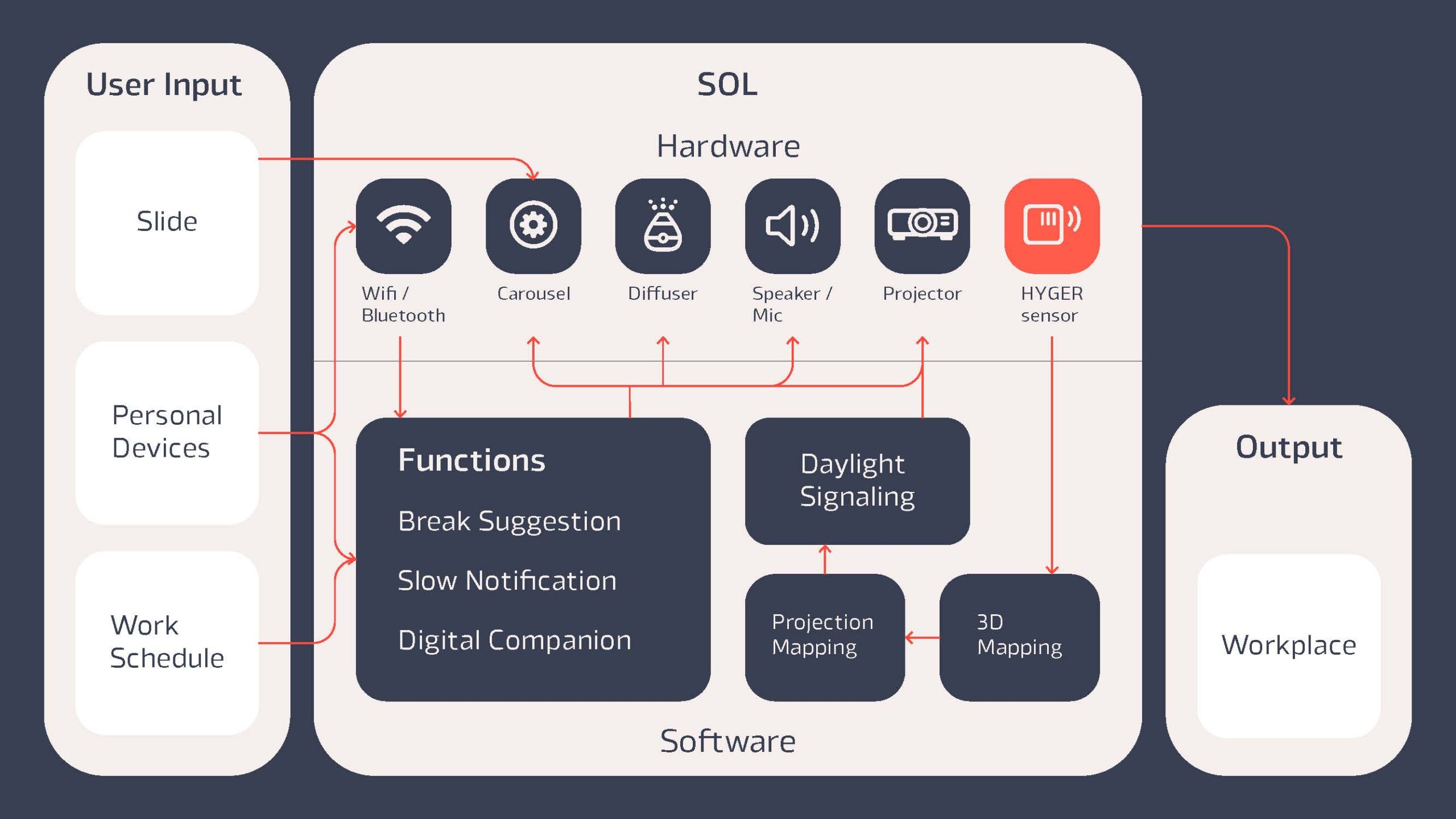 Things are wrapping up!
With just three weeks left, the pressure was ramping up. We had a difficult few weeks deciding on the direction of our design solution, and we understood that the following weeks would be challenging but also very rewarding because we needed to hustle.
At this point in our process, our team voiced some concerns about the direction of the shape and form of the product. Through a series of rough sketches, clay modelling irrorations, and various CAD mock-ups, we ended up going with a doughnut-shaped base because we thought it was a simple form that could easily be used and held in many ways, which we perceived as a benefit for selling our product/ service.
On the other hand, we also narrowed down our design solution as it was pretty complicated at first glance and in the end, we felt we were tackling too many issues and not allowing ourselves enough time to refine them. To give context, we wanted to address break suggestions, release slow notifications, and have a digital companion. With Aaron's help, we focused our energy on the break suggestion because it aligned with our design solution the most.

Sketches of the upcoming SOL_finalfinall.jpg

Our glorious ever-growing Miro board…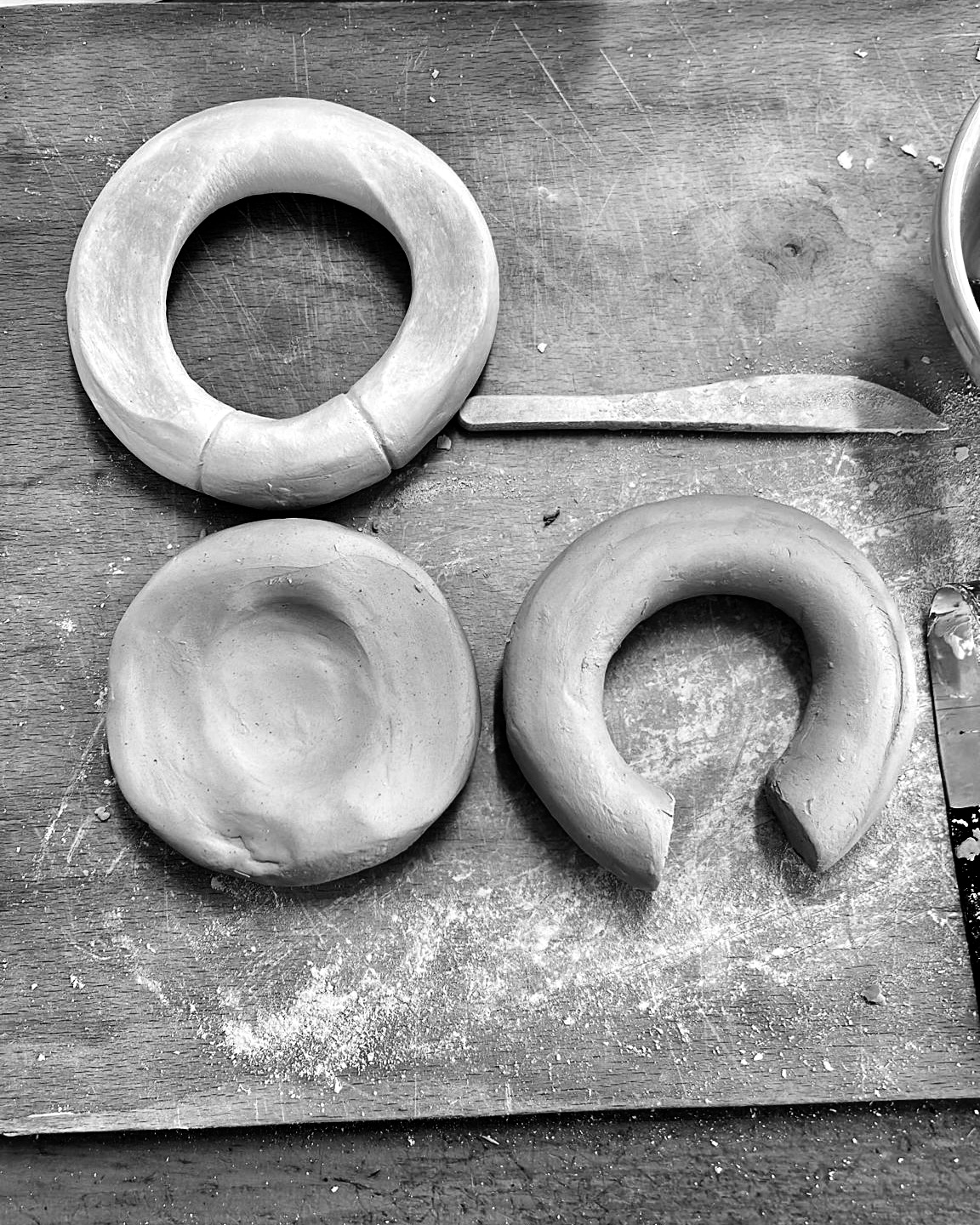 Form exploration with clay models.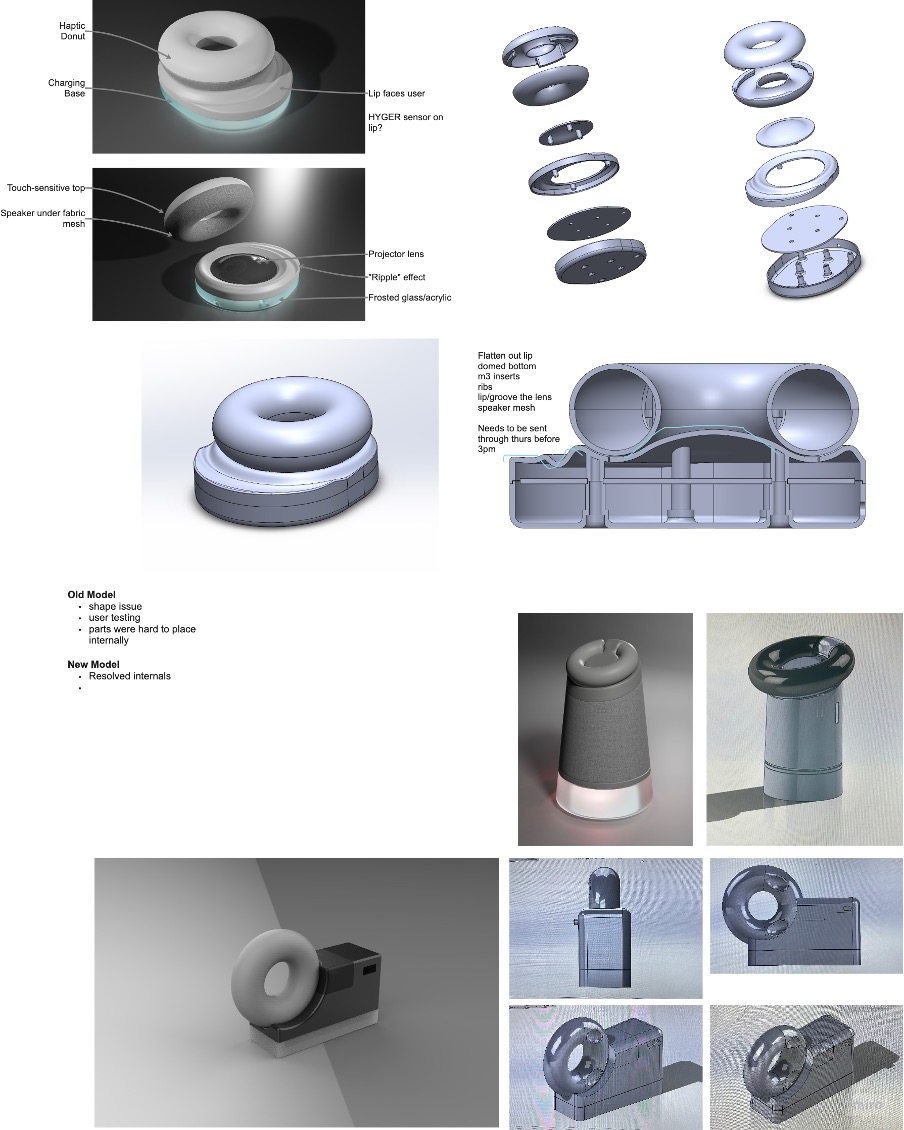 Iterations of 3D models.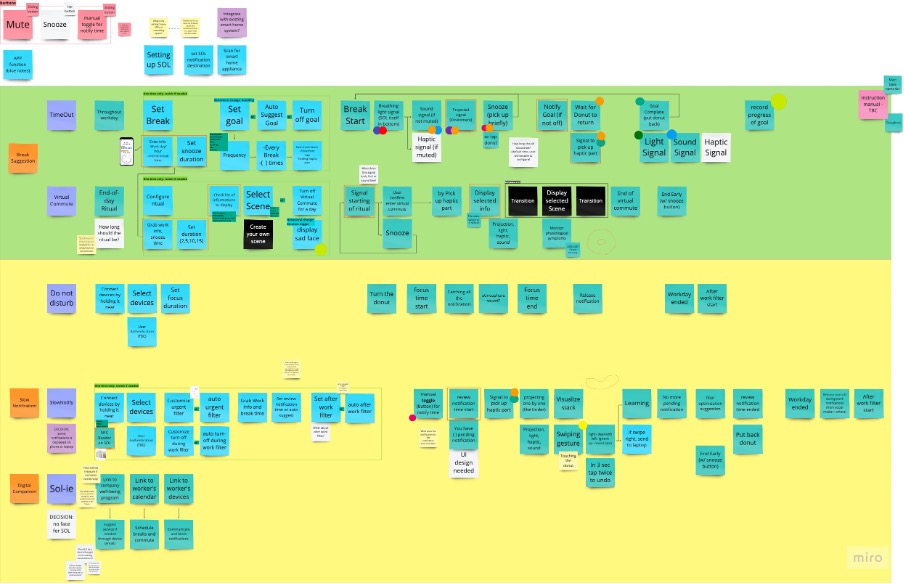 A detailed journey map of each feature of SOL.

Roadmaps about implementation and stakeholder engagement of SOL.