Hey there!
As you all already know, with MINT we try to simulate psychology tests to collect useful data about the patient for the (future) psychologist/therapist to work with.

We talked about spatial MINT stations, but also about portable MINT sessions, for example for workshops. Building or renting these rooms involves immense costs, which are constantly piling up. So how about if we don't offer a classic room, but a very individual world, and all that with just one pair of glasses: the VR glasses.

Personal preferences for an indoor design, the AI avatar or the voice? No problem. In the digital world, all of this is possible, and in a far more resource-efficient way than in the traditional sense. Here are some frames of the virtual reality: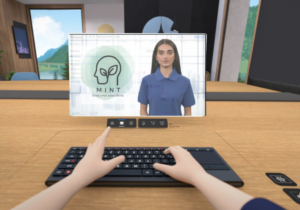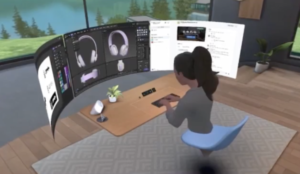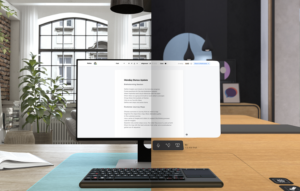 For this approach, we tested to what extent our idea can already be realized with today's possibilities. Quite apart from the technological advances in this area, which can still be expected by 2030. And we expect great things!

What do you think, can you feel comfortable in a virtual living room and open up for a conversation? The benefits are more far-reaching than you might think at first glance. The spatial and temporal flexibility alone that results from this approach… give it a thought!
Stay tuned!
Team PaLu.DiSa