Hey everyone! Welcome back to our channel
We recently returned from IdeaSquare at CERN in Geneva and we are already missing it terribly. During our time there, we met with other design factory teams and learned from various experts at CERN and the Teaching Team. This challenged us to develop a new way of thinking called "flappy head", a term coined by Neal Stone, the former head of design at British Airways. He advised us on how to brainstorm ideas for the future while understanding the problem better.
Quote of the week(s): "Nicht bummeln!"
The two-week intensive course was exactly what its name suggests – intensive. The Teaching Team warned us at the beginning that we would be training our brains for ideation, and it would be tiring, but we would learn a lot from the process. As we came from technical backgrounds, it was sometimes challenging for us to think openly and creatively. However, using techniques like "worst-scenario" ideation, lotus blossom ideation, and flappy heads, we learned to navigate the exploration of problem spaces much better. Now, we are proud to have new tools in our mental toolboxes and feel confident that we can tackle future problem spaces.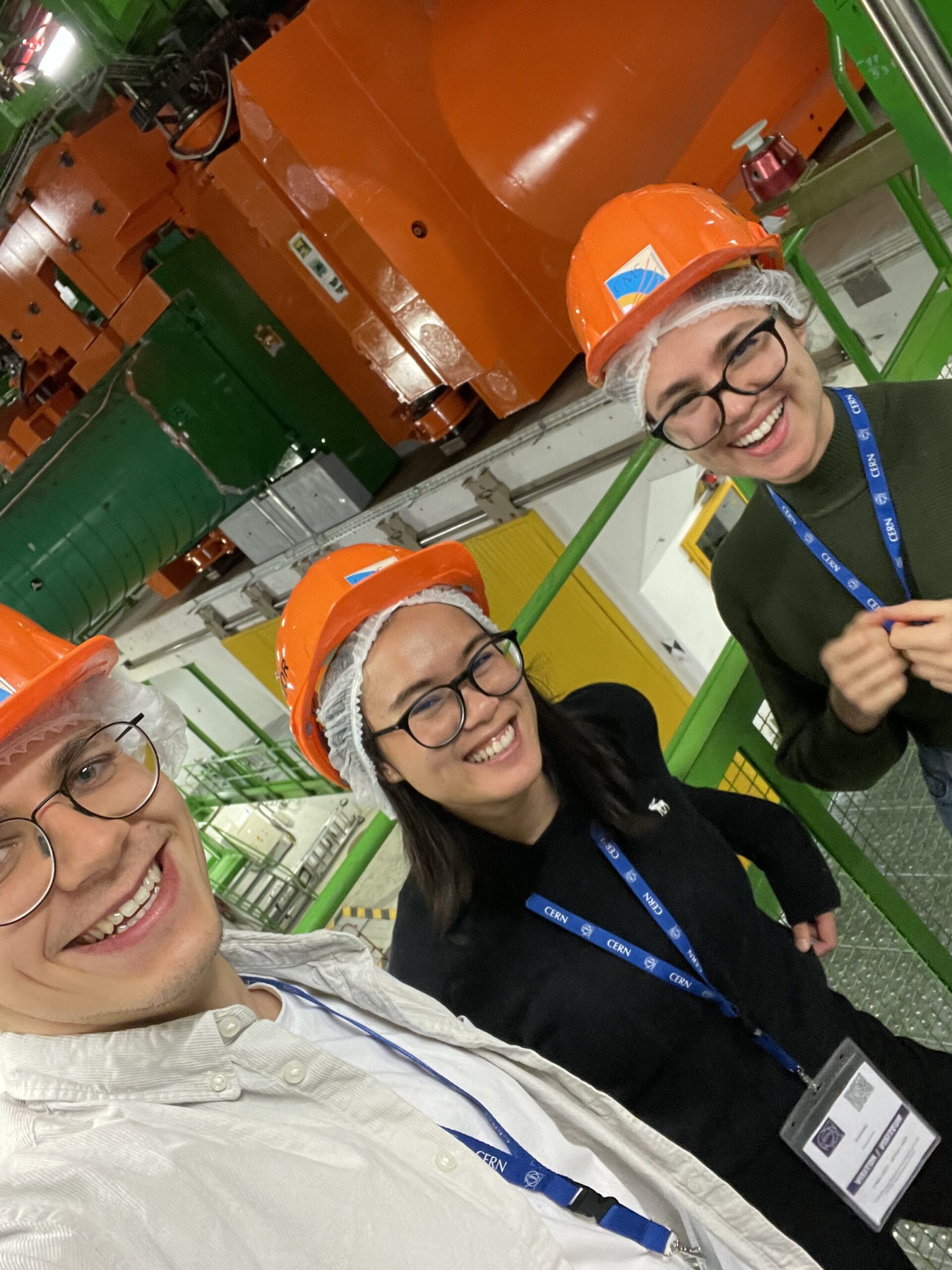 Another important part of the trip was that we went to CERN as a group of individuals but came back as a family. Having to work together all day for two weeks and spending all the time together without having our normal lives interfere helped us build relationships. We are grateful for the time that we spent all together and, with full hearts and open perspectives, we're excited to further work on our projects tackling SDG 12. 
Kind regards from sweater weather Mannheim,
Hnudee, Kathi, and Kasjen