Enough to break the ice!
We're Eilish, Nildene, Kieran and Howard and our team is Ctrl+Z (that's pronounced control zed, not zee)!
We're from Design Factory Melbourne (Australia) at the Swinburne University of Technology, and we're incredibly excited to get into the CBI A3 project for 2022-23. We look forward to exploring this project alongside the UN's Sustainable Development Goal 3: Good Health and Well-being for all.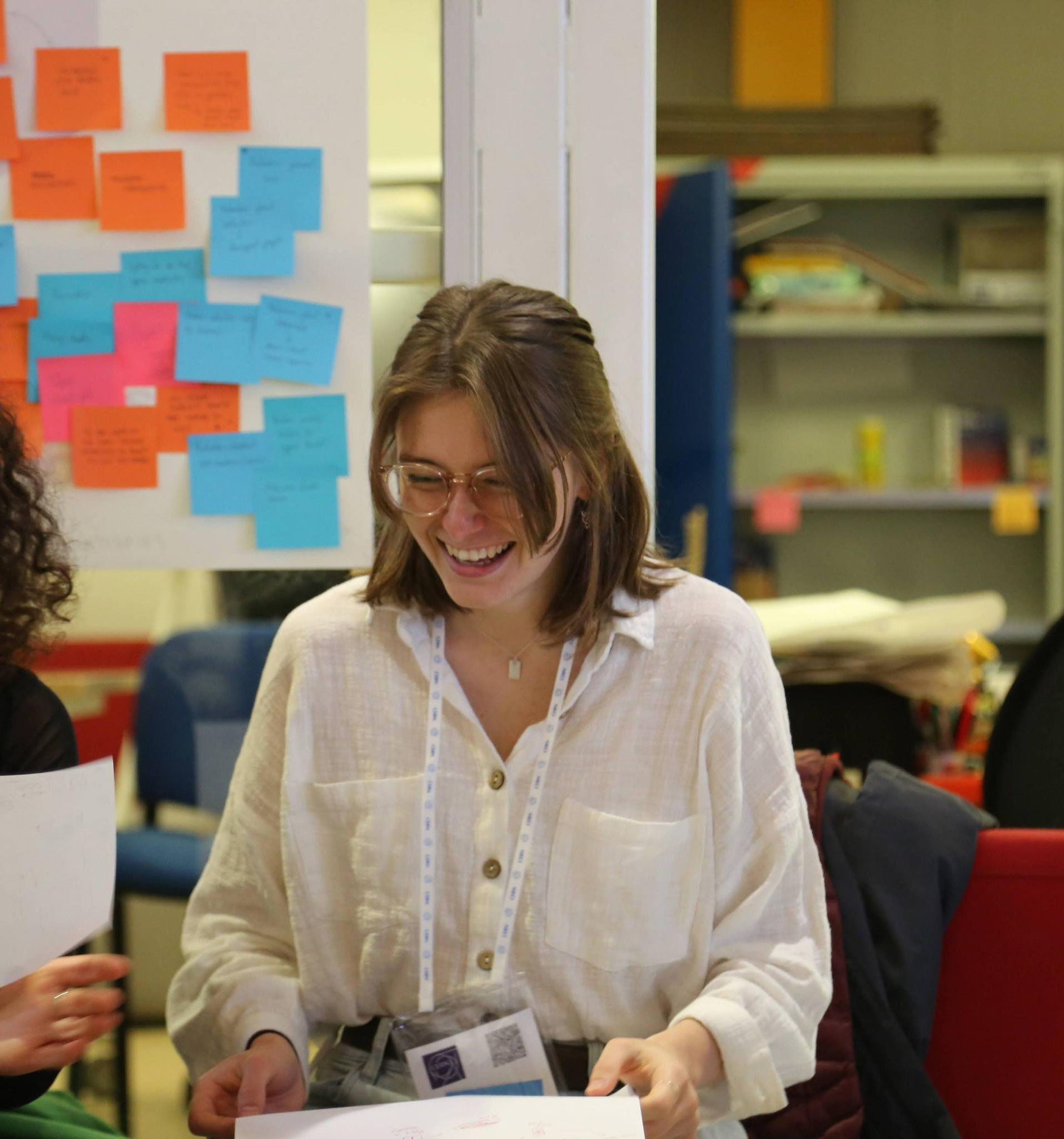 You could say I'm crazy about design. It's my first love! As an Industrial Designer, I am passionate about usability, design thinking, and sustainability. A creative at heart, with a little bit of nerd thrown in. You'll find this has given me the "superpower" of radical thinking, and I'll stop at nothing to find a way to do what needs to be done.
I have worked with an array of clients from small local businesses to international start-ups and have loved each and every one of them. My curiosity really lies in small to medium enterprises – they can change the world, and what is design for if not to create change? Whatever the project, I believe that sustainability and the user experience are critical aspects that should be applied in all areas of design.
Superpower: Radical Thinking
I'm a postgraduate student at Swinburne, studying a Master of Design. I've come from a Bachelor of Design (2020) and my background is in User Experience Design. I like to be able to design for as wide a range of people as possible, prompting questions about how something will work in different accessible contexts. I enjoy design research and planning out projects and how components fit in both the short- and long-term.
Outside of design, I enjoy reading; though at the moment, it's more the art of collecting books with the potential of being read.
I'm looking forward to putting my studious and creative nature into the CBI A3 project and hope that it will teach me how to expand my thinking, hone creative skills and be, ultimately, an experience to never forget!
Superpower: Time-travel
Hi, I'm Kieran,
I'm currently in my final semester at Swinburne University studying Industrial design
I began my design journey in Engineering where I had one CAD subject in 2nd year and absolutely fell in love, and after speaking with my lecturers decided that Industrial Design was the perfect fit for me. So, I made the switch and never looked back.
I am so passionate about all things design and love to push myself to learn more, I live to challenge myself and only feel comfortable when I'm out of my comfort zone. My goal as a designer is to help people and solve problems in a creative way and I am very excited for the future of design.
Superpower: Public Speaking
Hi, my name is Haowei Tu. You can call me Howard. I have been in the design field for ten years now, and my work has been honoured by The Young Ones ADC three times and the Red Dot Communication Design Award six times.
In addition, my work has been published four times in Communication Art Magazine and several special issues and yearbooks. My works has also been exhibited in Taiwan, Macau, Germany, Japan, and Poland. Such as the Lahti International Poster Triennial, the JAGDA International Student Poster Award, and the Ministry of Culture Cultural Assets Creative Design Exhibition. I was also the designer of the D&AD Exhibition and the Curatorial Team member of the Type Directors Club annual Exhibition in Taiwan. Furthermore, I designed foundation projects that raised to TWD 400,000. I studied at Tsing Hua University Tzaiwu Graphic & Visual Design group in Taiwan. Moreover, my thesis is published at the Interdisciplinary Innovation Design Conference International 2022.
I am studying at Swinburne University and Technology. I am working on a master's degree in the Department of Design at the National Taiwan University of Science and Technology, specialising in graphic design, packaging, and communication design. 
I am strongly influenced by Eastern culture as I have live in Taiwan since birth. I constantly think about bringing stories of my own culture into my projects, such as using Oracle or traditional royal patterns as features of my projects.
Superpower: Singing