We spent two weeks at CERN. Ideating, teambuilding, exchanging cultural experiences.
Inspiration
Especially in the first few days, ideaSquare invited some experts from different fields of expertise who gave us inspiring talks. We learned about "Why we are here", "Multiverse Thinking" and different future scenarios. And of course we were inspired by all the amazing people we met at IdeaSquare, especially by the other teams.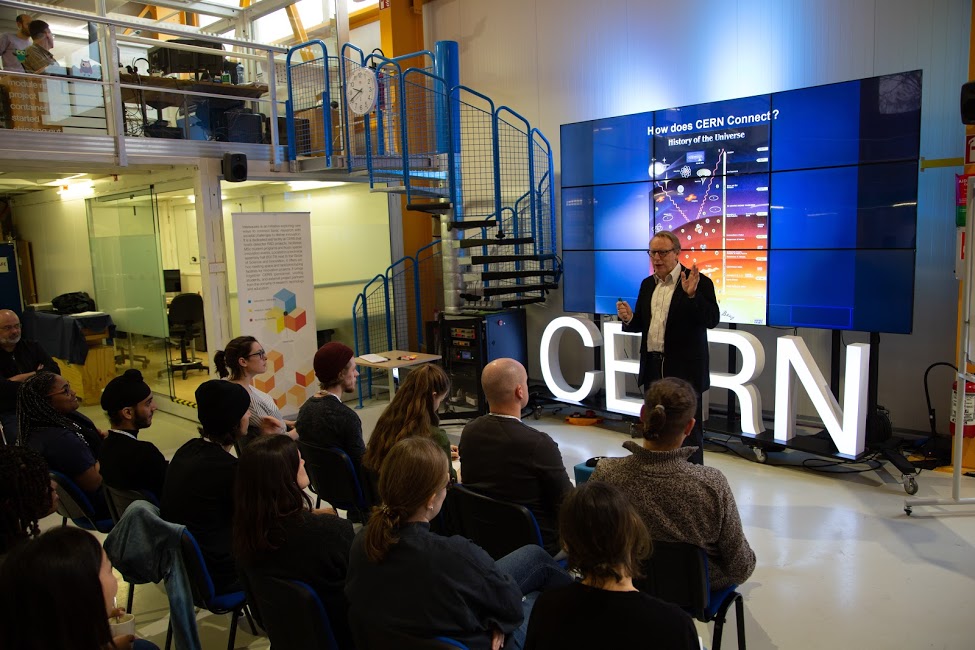 Fun
We really enjoyed the time with the other international teams. Having fun at all our breaks during the day. One of the most exciting parts were the warm-up games every morning, which were organized by the different teams. For our team warm-up we decided to play "Grandma, Ninja, Tiger" and one of us made it to the final (and even won in the end).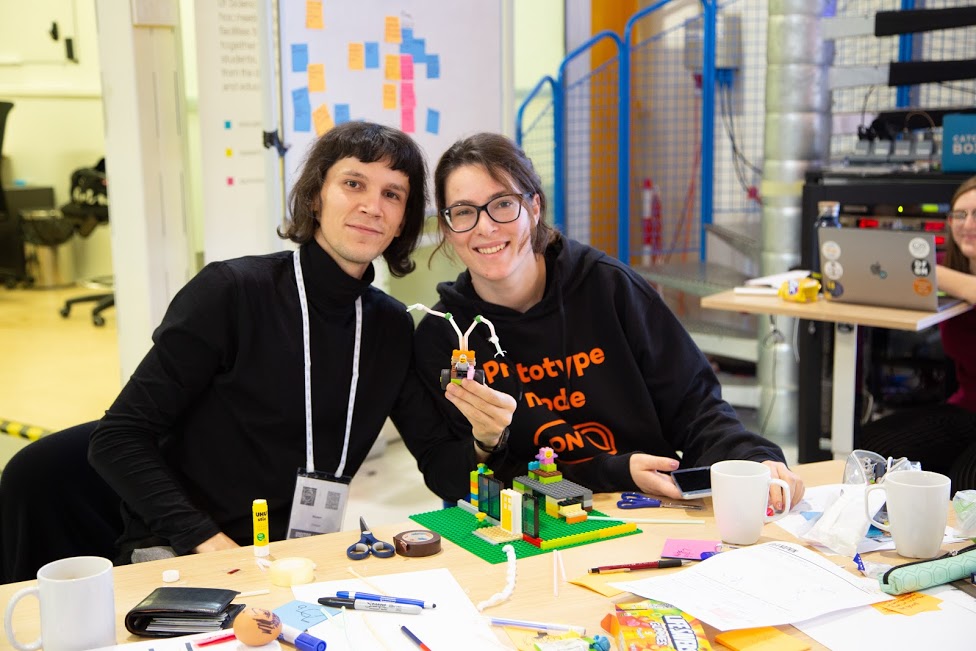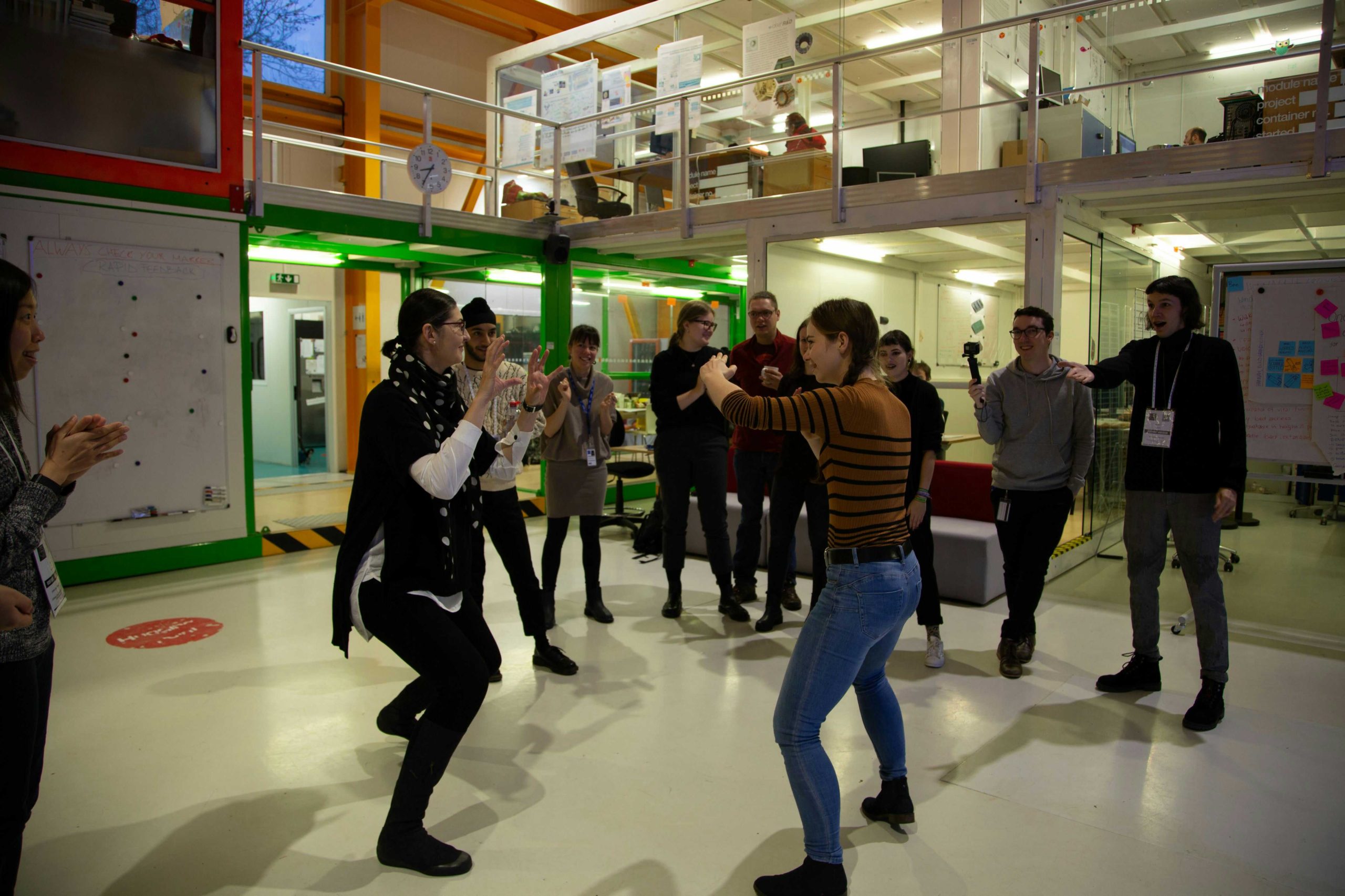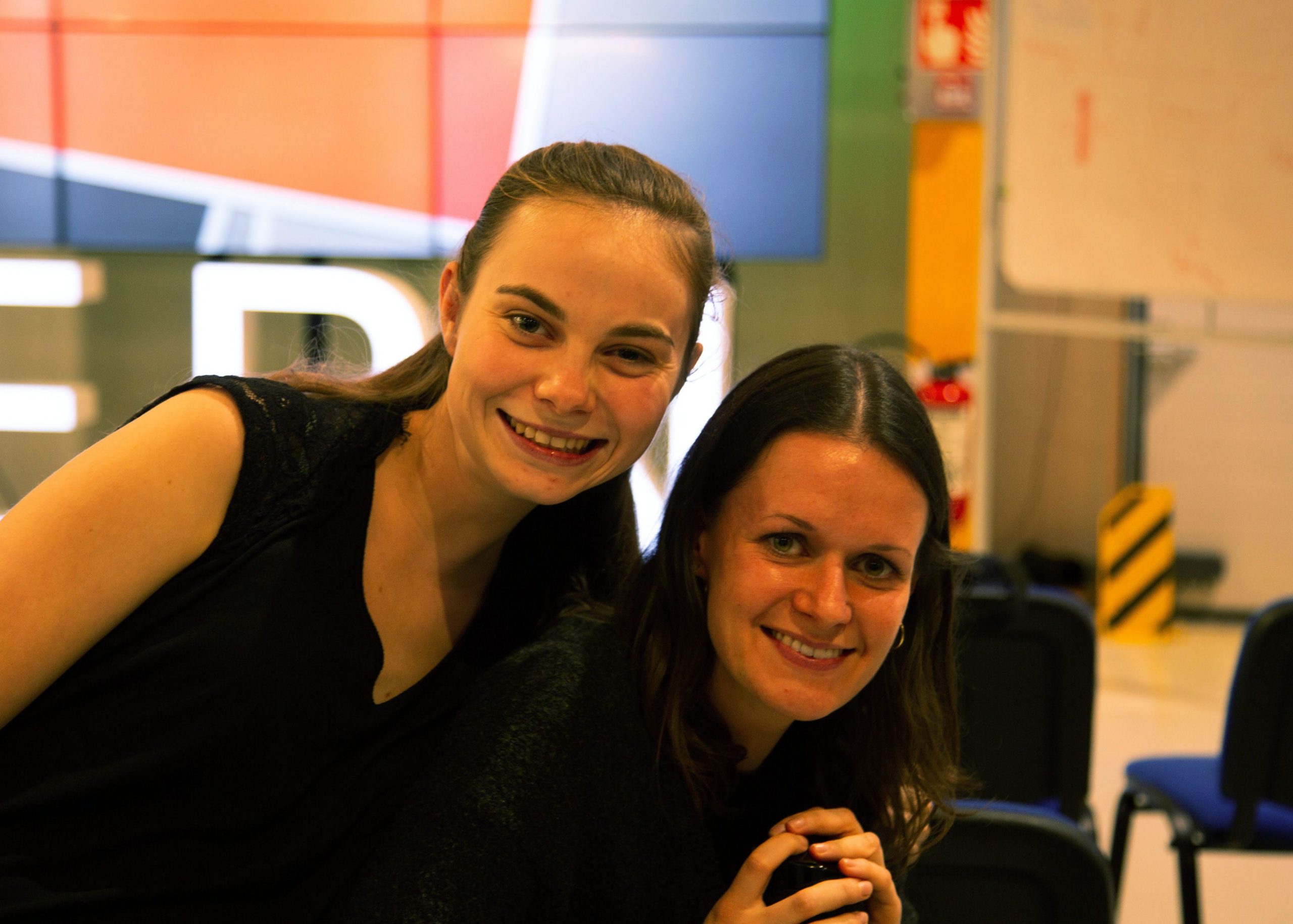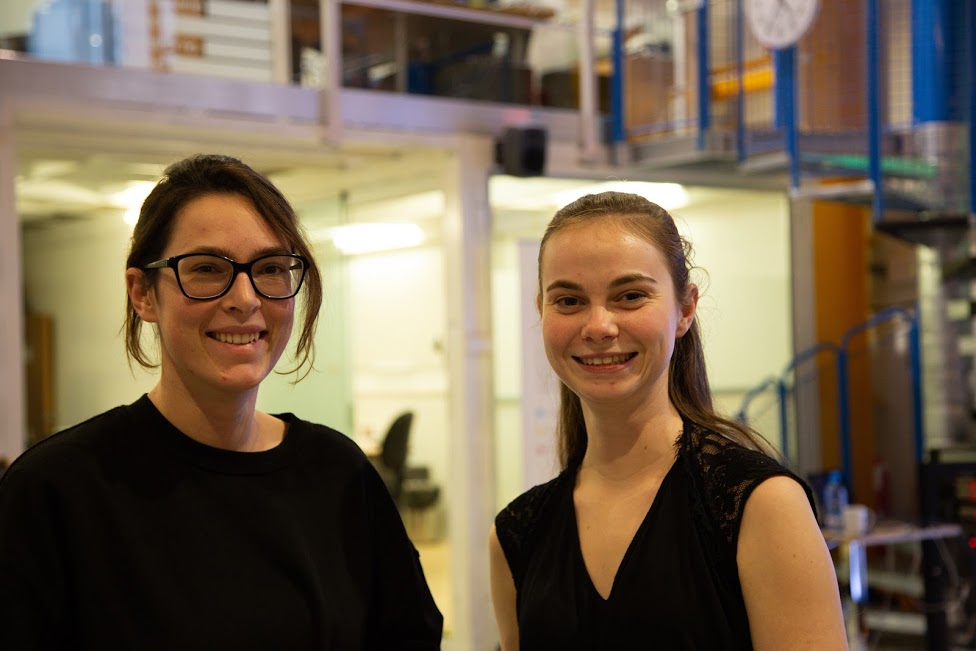 Ideation
If you ask anyone that did this course before, we are quite sure that they cannot hear the word ideation anymore. Same for us. The two weeks were mainly all about ideation and finding ideas that you didn't even think you could have.  For this we got to know many different ideation techniques. We started one session with opportunity cards, the next with technology cards. We would start the session by finding a future scenario first or by doing team swaps, also known as world cafe. We even did a dance session that should help us to go beyond our limits and out of our comfort zone.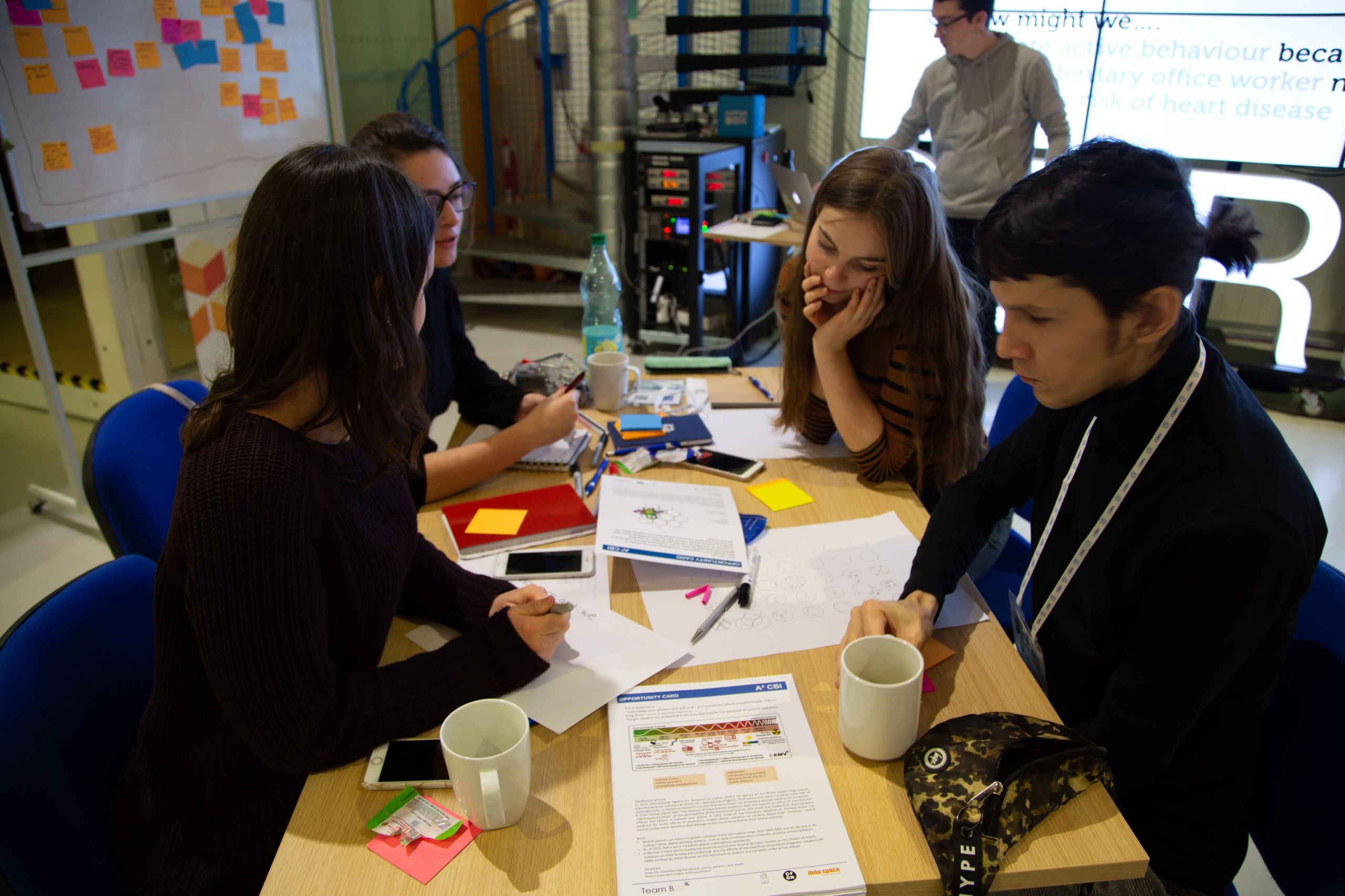 User Research
One of the most important persons in Design Thinking is the user of the product. If he won't use it in the future, there is no need to build it. For this reason, we had the chance to talk to "Cernies" at their canteen R1. Biggest lesson we learned there: "If you fail, fail fast." Besides skipping one of our ideas completely, we got helpful feedback on things we should consider or technology we could take a closer look at.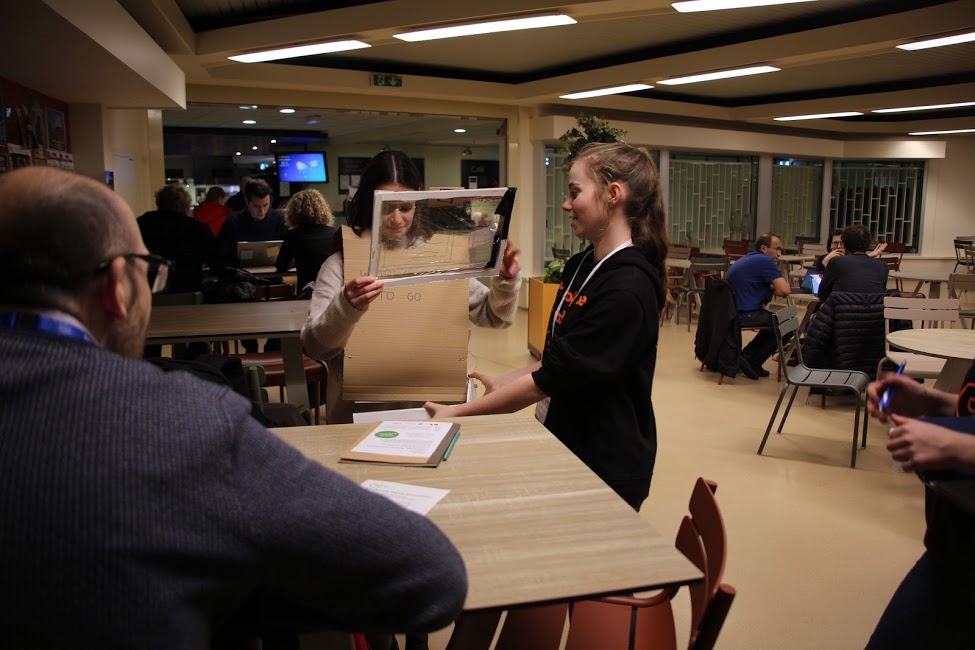 And more ideation
After trying all different kinds of ideation concepts and getting tons of feedback from the teaching team, the other students and the Cernies, we came up with a lot of good (or less good) ideas and made some prototypes.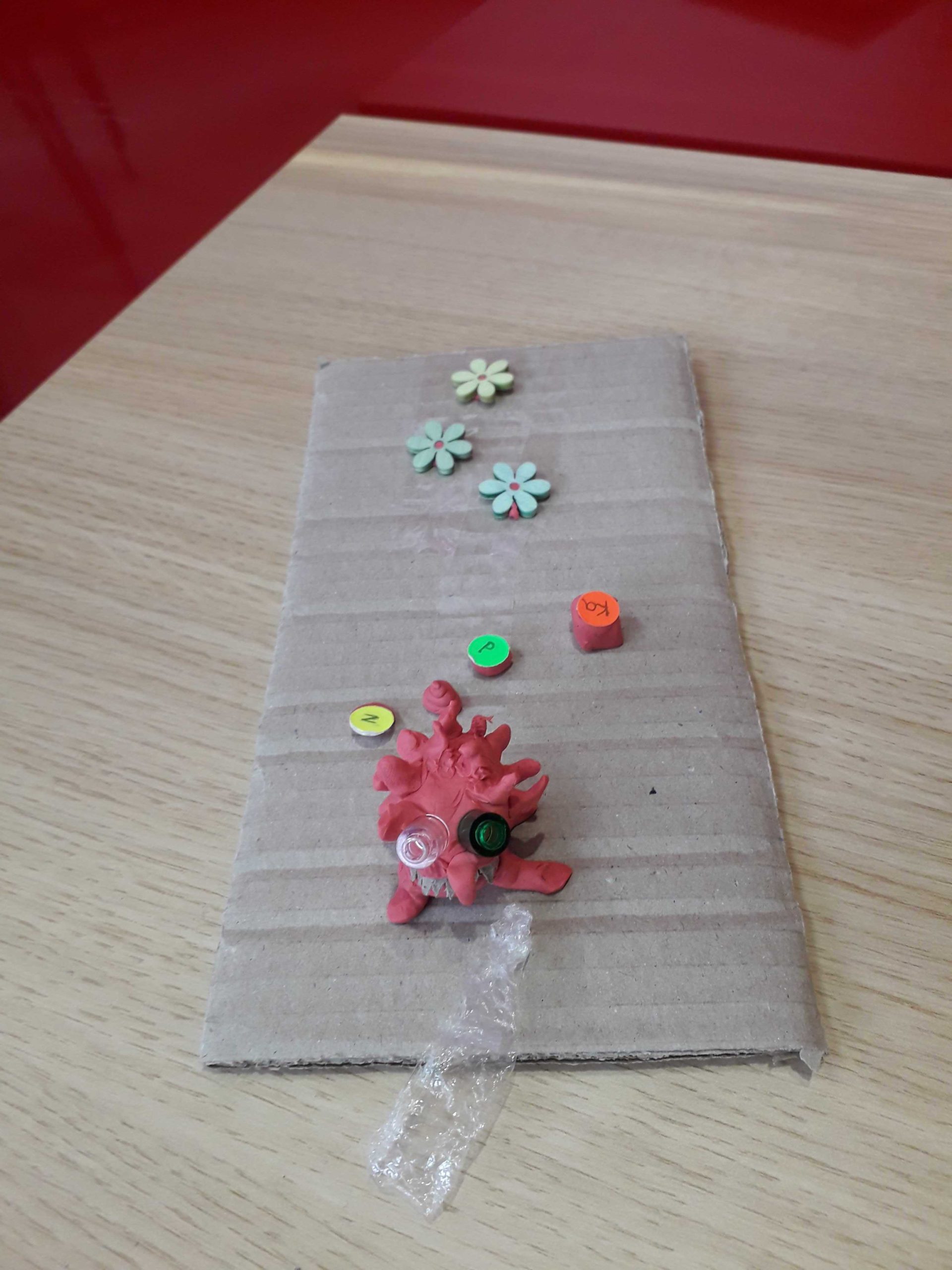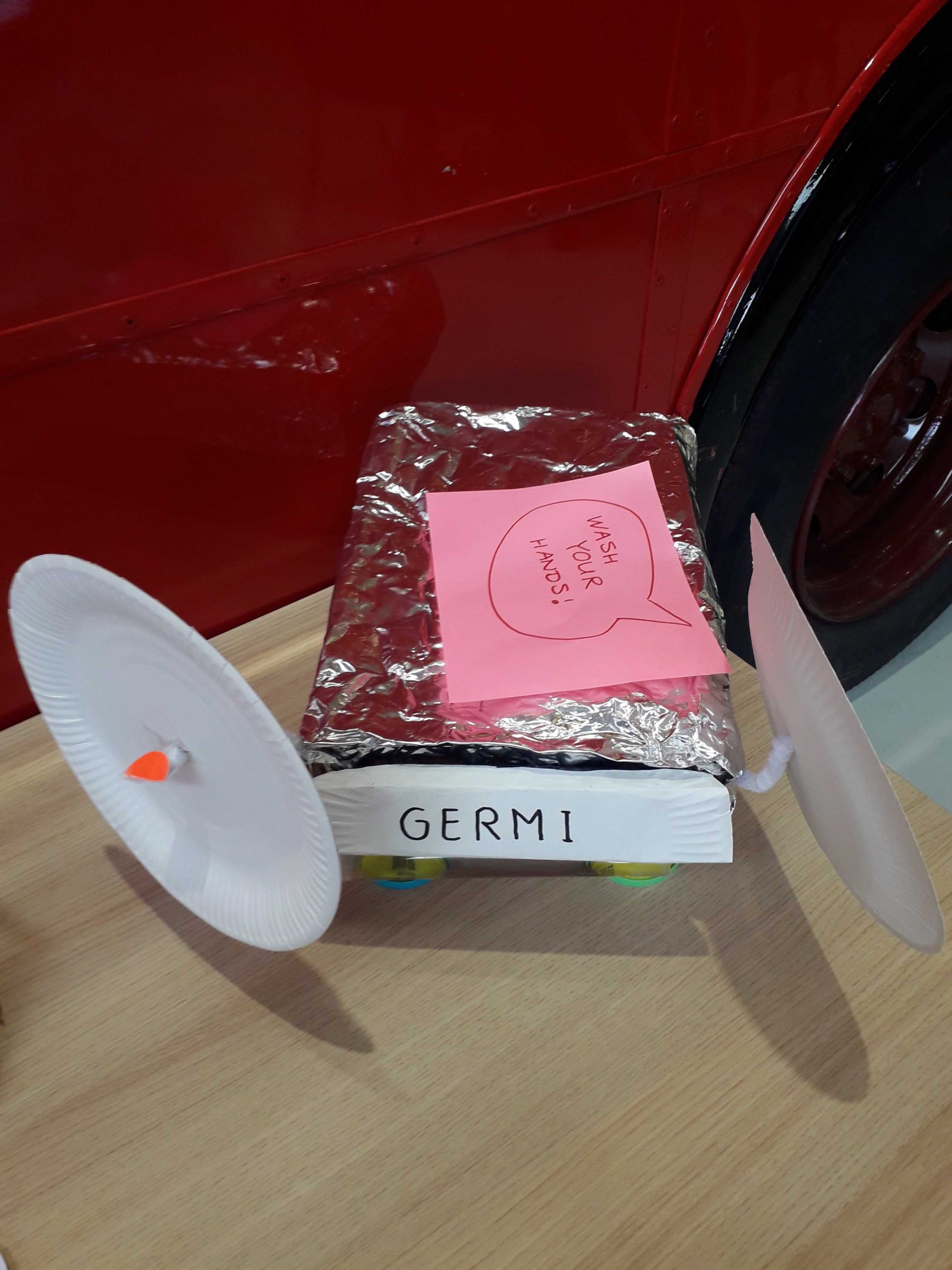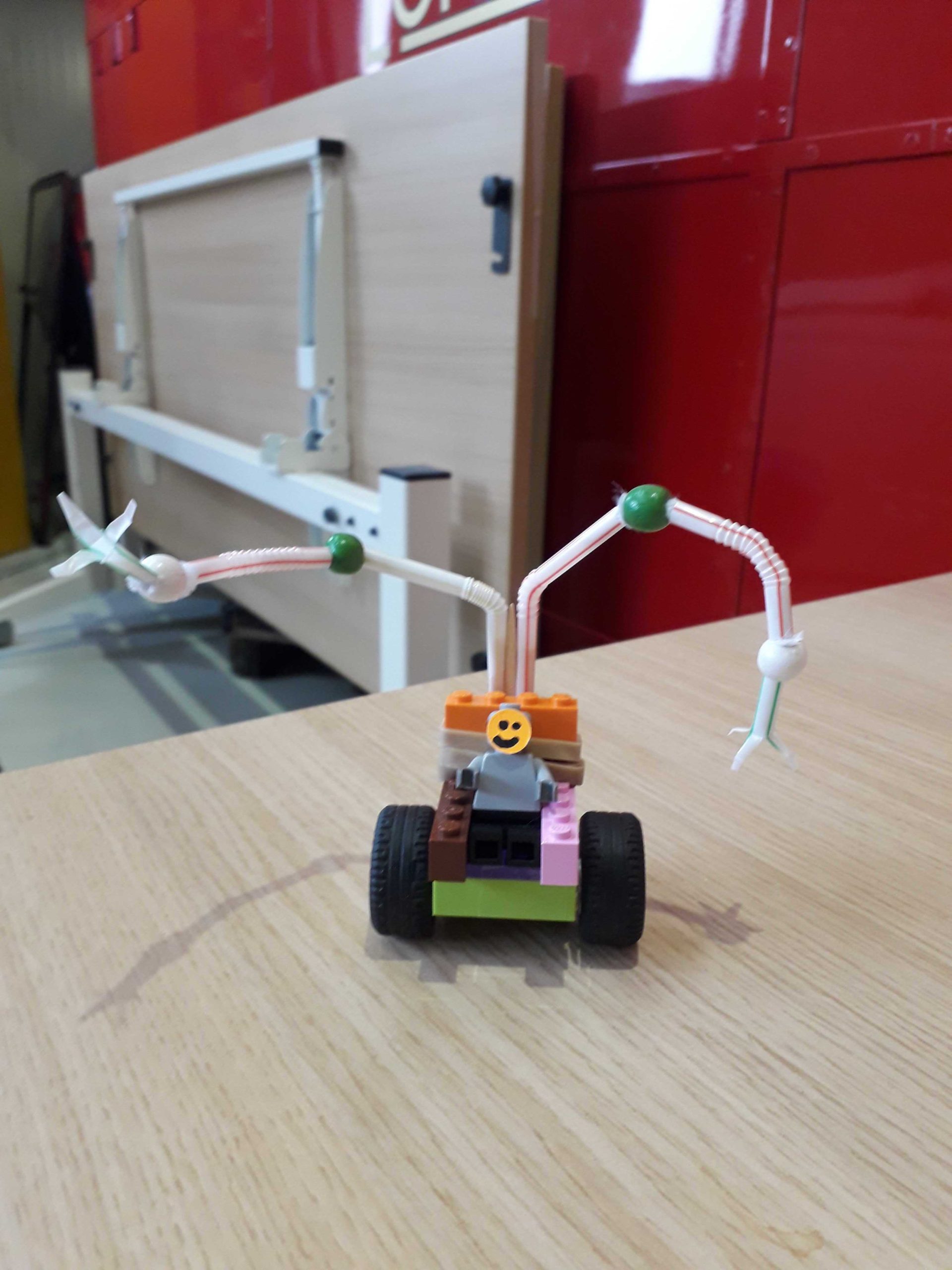 Presentations
We normally did a short presentation after every ideation session in order to get feedback and to get used to presenting our ideas. At the end of the two weeks we had a bigger presentation. We had to select two promising ideas, do a little more research on them and present them in front of the other program members, members of CBI Barcelona (they arrived on Wednesday and were preparing for their final presentations), IdeaSquare staff and guests and friends of the project. We decided to present the two following ideas: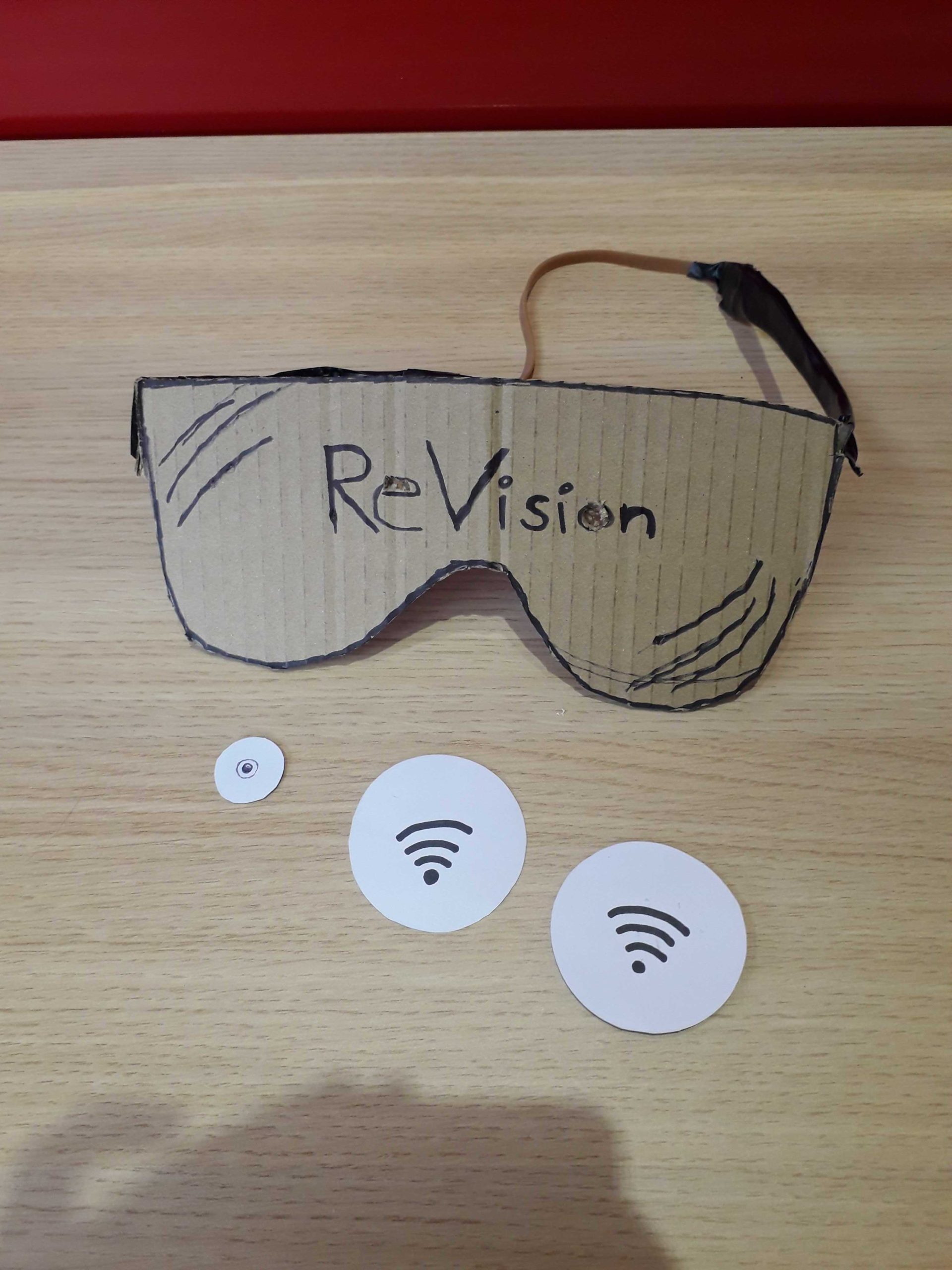 Revision is a device that is supposed to help you identify causes of stress in your every day life and give suggestions on how to eliminate them. It consists out of a sensor system that precisely measures your stress level and a camera that is supposed to film your whole day. If your stress level gets to high the system will analyze the video clip to identify the  source of the stress. At your weekly revison your stressful situations will be presented together with suggestions on how to eliminate them in the future. It will moreover detect situations that lower your stress level and have a positive impact on your life.  These can later be used as suggestions to lower your stress. The system is mainly designed to be a self-training device so that people can understand where their stress is really coming from and learn how to deal with it to reduce their stress level sustainably.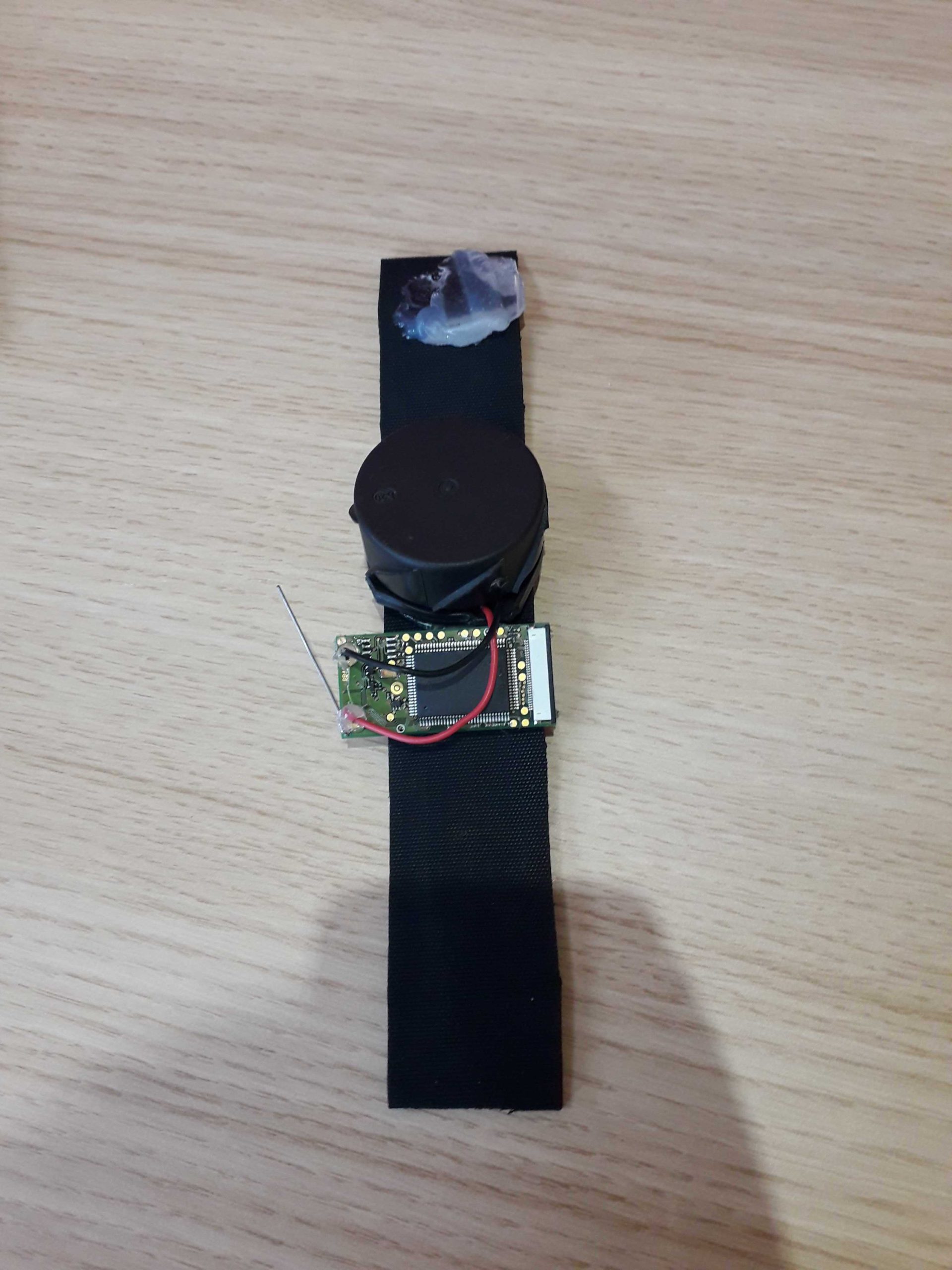 The simple medicine applicator (SiMA) is a bracelet that can give you needed medication (we came up with this idea by thinking about antibiotics) and can measure the concentration of this Medicine in our blood to ensure the right dose. If you are prescribed with antibiotics you will get our bracelet that could for example look like a normal smart watch which has a drug container attached that can only be filled by the doctor. You will have to wear the bracelet for the whole prescription time of the antibiotics. The device will then continuously dispose you with the prescribed dose of antibiotics through your skin, so no more taking pills. The integrated blood sensor will always check your drug concentration and your health state and can identify any discrepancies. In this case the doctor will be informed and can change your dose or medication. The purpose of our device is to eliminate the misuse of drugs, especially antibiotics.