This week we took a short break from the overload of insights from the previous weeks. We went through the first piece of our timeline in detail. Looking at the first five years, we roughly detailed out a plan of how to raise awareness. Our final idea was to have a mobile exhibition truck that would be parked at busy spots like Flinders Station or Federation Square. The truck would have a set path (like a maze) inside it, so that people would have to go through the all the content. As the user moves inside, they begin to learn about microplastics and how it harms human and marine health. The truck also becomes an awareness piece about tyre dust by showing how the electrostatic plate will work in future. To make it more interactive, we will use the CERN tech Medipix as a way to show users what can be inside fishes or food. This would make people see the actual presence of microplastics in food and water.

This week we also laid out a pros and cons list for the street sweeper, trams and the entire system. This helped us analyze factors we might be missing out on. After this exercise, we developed the street sweeper further and thought about how it could possibly combine with garbage trucks. We then did a comparison between the street sweeper and garbage truck as well. We are yet to decide what we are finally doing with the sludge collected by the street sweeper.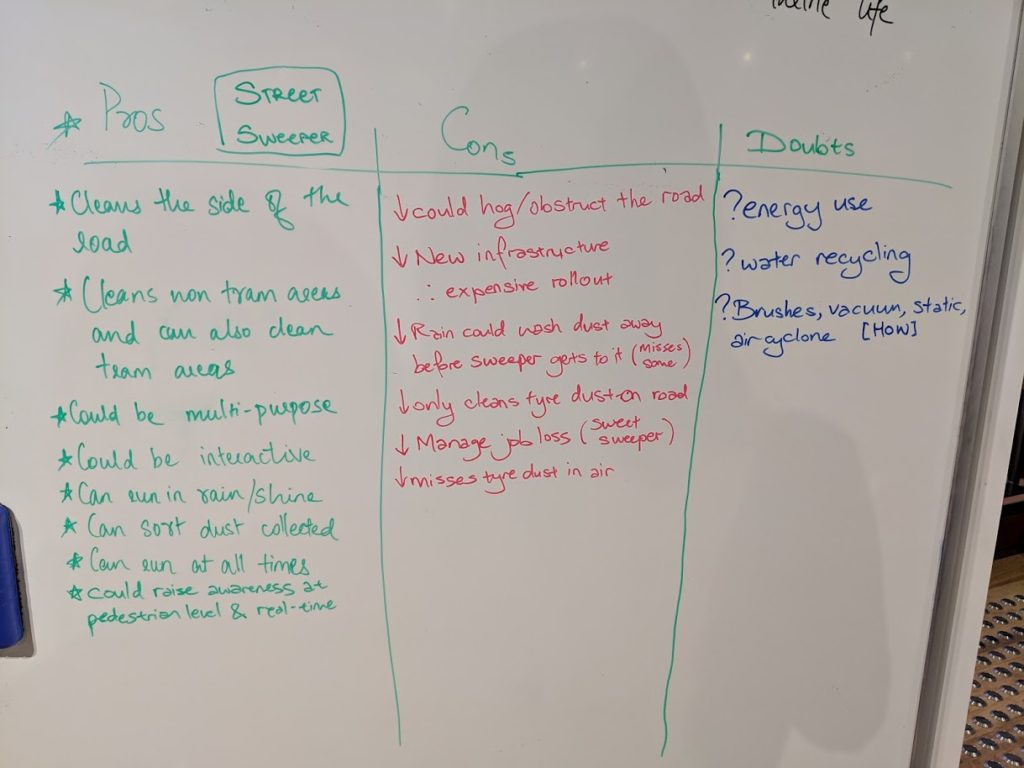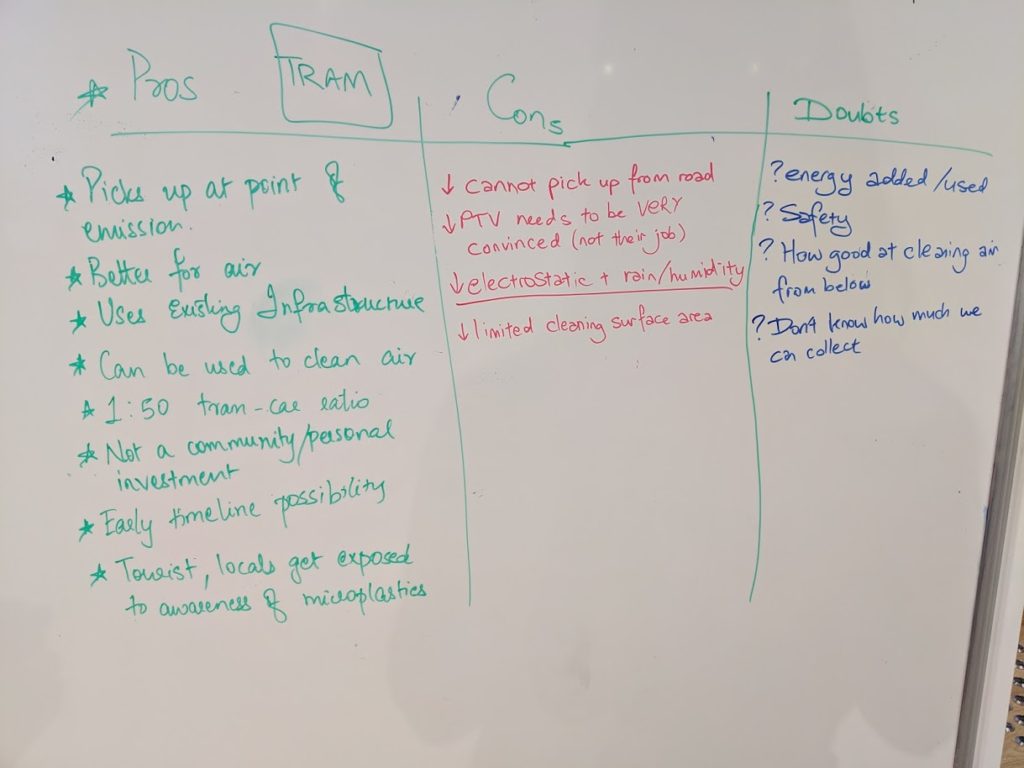 Going back to our Tech cards, we revisited the technologies on the CERN Knowledge Transfer website and, with our concept in mind, identified (again) technology that we intend to use. Juggling between our idea of the Street Sweeper and the garbage truck, we hope that understanding the uses of the technology can give us some ideas on the elements of our concept.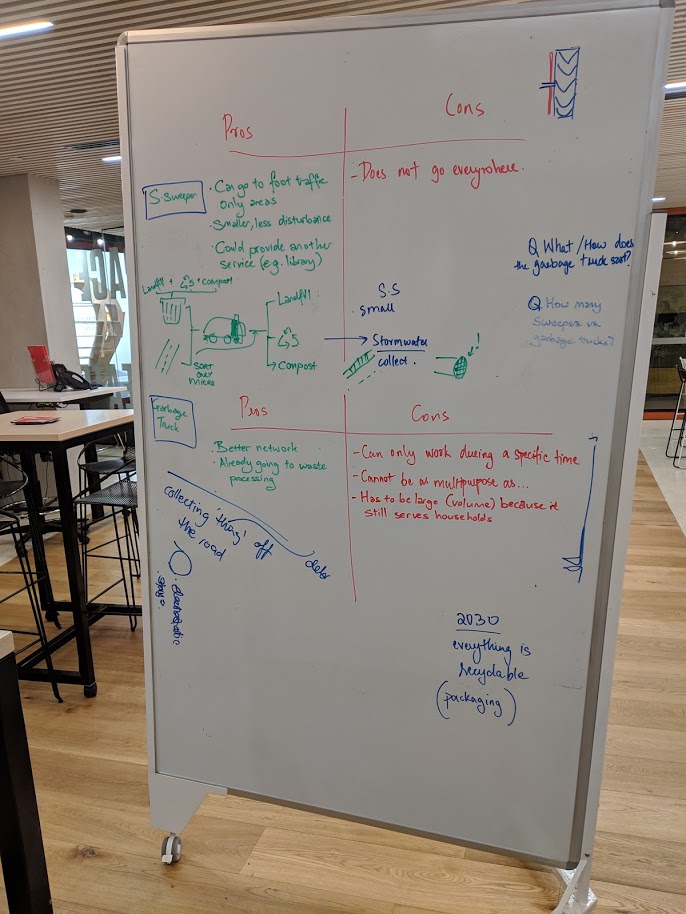 Insights:

Australia has already began to take steps to introduce electric vehicles (buses, commercial vehicles, some cars). It is currently testing and running delivery vans that can run 400 km purely on electric power. We believe, we can use this as a medium for our electrostatic idea on trams. Currently, Melbourne has around 6 different types of street sweepers and their functions are very different from one another. However, we assume that whatever is collected is either dumped into landfill or chemically processed. We hope, having the advantage of CERN technology we can come up with a street sweeper that makes it easier to clean the roads and make storm water easier to recycle. We have to keep going back to what our problem statement is and what it is we are trying to solve (the problem is everything is connected)!
It's a little bit confusing to decide whether we should be looking the timeline, the technology, the awareness piece, the design of the solution, the business canvas, etc etc. first. Prioritising is not easy (also with other assignments)!
Why do we keep going in circles?

Us questioning our assumptions – and life in general
Next steps:

Find out more about street sweeping, waste (garbage)/sludge management in Melbourne
Seek advice/help on how to move forward!