After coming back from IdeaSquare, CERN, we received a warm welcome from our Design Factory Melbourne family – happily reunited! We had an enjoyable Slightly Unorganised Design Session (SUDS), where we shared our travel experiences over rosti and cheese, bringing us back to our amazing and unforgettable trip. It was a surreal experience! Travel video HERE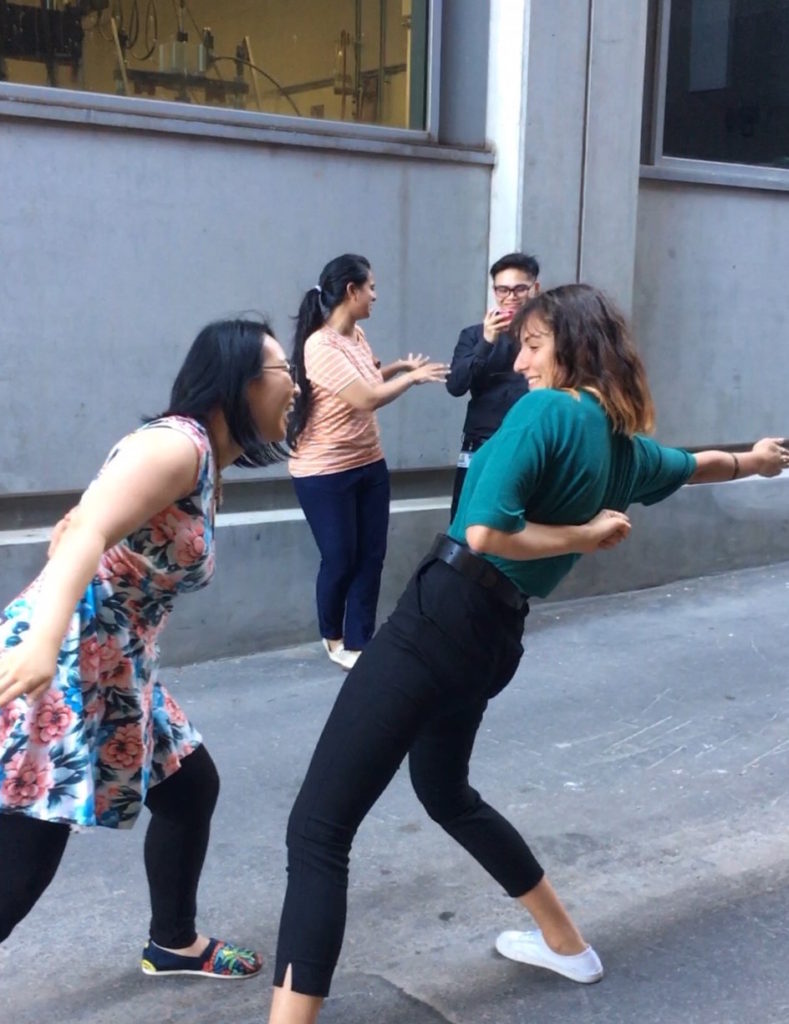 Furthermore, we conduct further research based on the advice and suggestions received from our peers, advisors and CERNies (informal name for CERN community members). We looked into more CERN technologies, read about previous CBI projects, conducted more in-depth research to fill our knowledge gaps and benchmarked existing solutions within our problem space.

After working hard to diverge our ideas, it is time for us to converge while still keeping our options open. Hence, it is vital for us to determine the feasibility, viability and desirability of our current ideas in order to help us narrow down into a specific topic. We also revisited some ideas that we only briefly explored in IdeaSquare, which could potentially combine with other opportunities.


Insight
Coming back from CERN and witnessing the impactful works they have done for humanity inspired us on another level. Besides, seeing how we and other CBI teams came up with so many great ideas in just two weeks is unbelievable. It reminds us that there are no limits to what humans can achieve and that even the sky is not a limit to CERN. The inspiring speeches and fantastic people we met in IdeaSquare and within the CBI community moved us closer towards an optimistic path of our project. We as a team also developed and improved our confidence and team dynamic as we have a greater understanding of each individual's personality, working style and perspectives. We hope to maintain the spirit we had in CERN and stay inspired to create sustainable solutions for our project.

We found interesting and useful information from the research we conducted. For instance, a Singaporean firm developed microbes that can digest one tonne of food waste into 100kg of organic fertiliser in 24 hours, which is much faster than most other solutions. The end-product is odourless fertiliser in powder form, which does not need further treatment. This insight could potentially apply to some of our solutions.

It is also interesting to see what and how the previous CBI projects utilised CERN technologies. By studying their applications through the reports, we can understand the technology more through their explanation and consideration.


Quote of the Week

"Erm…What day is it?"

-Us aka the jet-lagged travellers
Next steps
Determine on the topic we all are passionate about and present it end of the year.
Work on our presentation.
Conduct more research to fill in our knowledge gaps and unknowns regarding chemicals of concern and methods to tackle microplastics in water systems as well as in living organisms.
Sort out the contacts and figure out who to interview once we decide on a topic.
Organise our documents and get ready for next year's challenge! WE CAN DO IT!
References